A Glimpse of Paradise
3/4/19, 2:50 PM
By: Julie Rockefeller
I first became aware of TAC in 2011, when my husband and I began living in Brooklyn half-time. Out walking one winter's day, I was brought up short by a series of beautiful arched windows in a restored industrial building, my attention caught because they were shiny bright in contrast with their dingy neighbors. Looking in, I saw that the space was flooded with light and that the floor was crowded with looms. Spools of wool in every color sat waiting in neat rows on clean shelves. Weaving tools were hung on the walls, an inspiring jumble of frames and pegs. For someone like me, it was like catching a glimpse of paradise. When my husband suggested we go in, I told him not that day, but that I'd go back one day. The neon sign read, "Textile Arts Center". Online that evening, I read about TAC's history and its mission statement. I learned about the programs offered, began following on social media, and signed up to receive e-mail updates.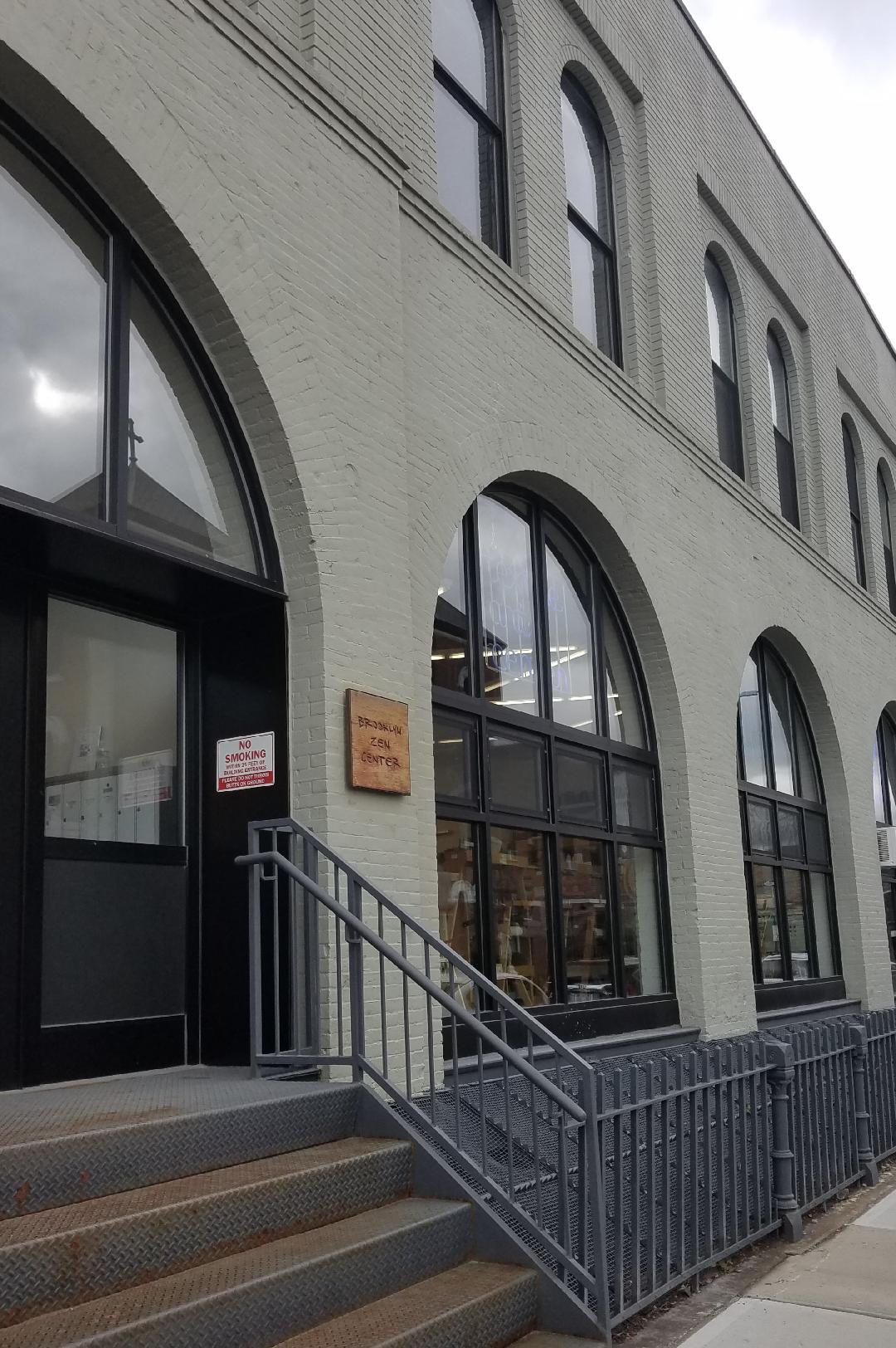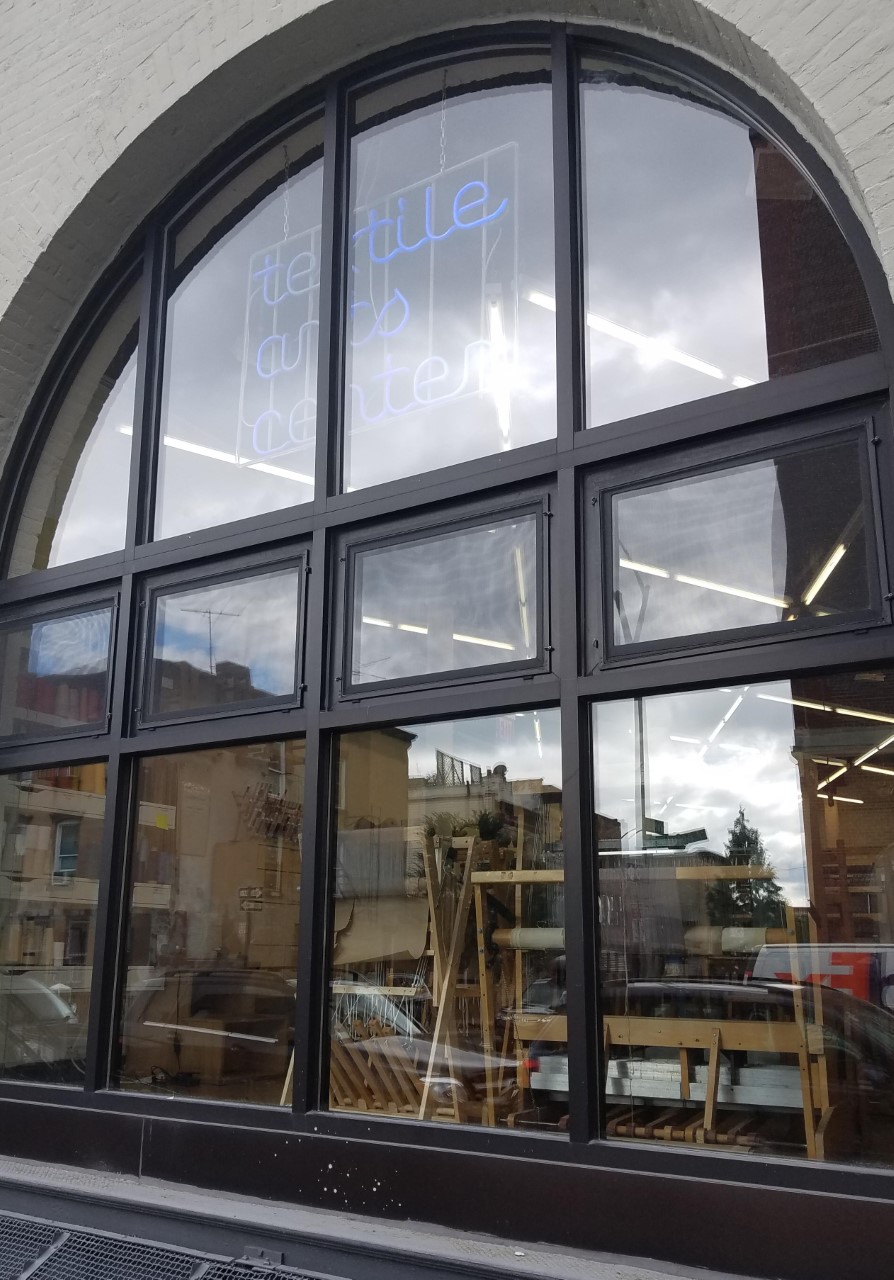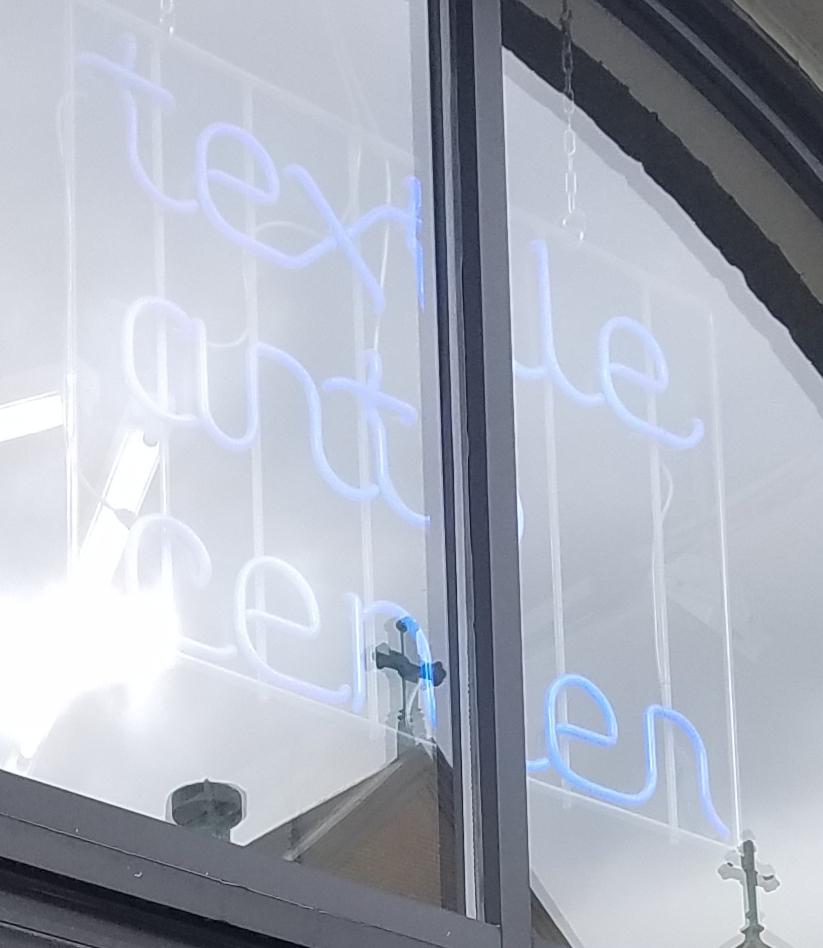 Over the next six years, each time we happened to walk by the place my husband would ask again whether I wanted to stop and visit, and each time I would respond with "Not yet." I had no answer at all for the obvious follow up question, "What are you waiting for?", but I knew that I was waiting for something. Our time in Brooklyn came to an end without my ever going inside, and then we changed Brooklyn winters for Philadelphia winters, but by then I had internalized that glimpse of paradise, and I was content simply knowing that it was there; I didn't need to see it to believe in it.

In June of 2017, when Diane and I decided to work together to get her backlog of Romney fleeces ready to be spun into yarn, we didn't immediately talk of creating a textile studio. All I knew was that I wanted to find a source of local fiber that I could acquire at a cost that would permit me to sell my finished goods at a price that my local customers could afford. She almost surely had a larger vision right from the start, because that's how Diane is. But me, I was focused on making yarn, and we did that, with the help of Battenkill Fibers. By early spring 2018, I was knitting with that yarn and experimenting with hand dyeing. We had achieved our goal.

But Diane and I spent many hours together that summer, skirting and picking fleece, driving to visit the mill and then driving to the mill again to drop off the fleece. We talked as we worked and traveled, getting to know each other, and one idea seemed to lead naturally to the next until gradually we came 'round to forming the partnership that is now Kortright Handworks @ La Basse Cour A portion of the Carriage House is being transformed into a textile "studio", and we have begun to explore what that concept might come to mean (to each of us, as well as to our community), step by incremental step.

One day, as we were discussing the layout of the place, fixtures and lighting and such, Diane said to me, "You need to tell me what's in your head, because I have never seen it. I don't know exactly what you're trying to create." So I stood there trying to describe that "glimpse of paradise" to her, and then I started to laugh, because of course, THIS is what I had been waiting for, and NOW was the time for me to visit TAC, to finally go inside.

So one Sunday last October, Diane and I rode the bus to the Port Authority, rode the subway to Barclays Center and walked to Prospect Heights, where we had arranged to spend the night. That evening we explored the neighborhood on foot and had a nice dinner. I was happy to show Diane a place that I loved so much, a place that I had once called home.

The next morning we headed off to visit TAC. I had contacted Kira Silver, Director of Operations, to let her know that we were coming, and she graciously agreed to give us a tour.

You might think I would feel a bit trepidatious, having brought Diane all the way there to visit a place I'd never been inside, but not at all. Somehow I knew that the place would be just what I imagined it to be, and somehow I also knew that Diane would recognize how TAC connected to what I envisioned for our textile studio, even though the two environments are outwardly so different. I knew that she would be able to see that inwardly the two are exactly the same.

And so it was.