Kitchen Dyeing in May (aka Thankyou, Mother Nature)
5/16/19, 3:22 PM

By: Julie Rockefeller

May has been a rainy, rainy month here in the Great Western Catskills. Out my window each day - for weeks on end, it seems -- the green of the new growth takes my breath away while the cold wetness dampens my spirits, threatening to squash my enthusiasm under its pall.

So Tuesday I decided to play with color, essentially thumbing my nose at the gray.

The new space for dyeing on site at La Basse Cour is under construction, but that's OK. I just reverted to my natural state: a non-commercial kitchen dyer.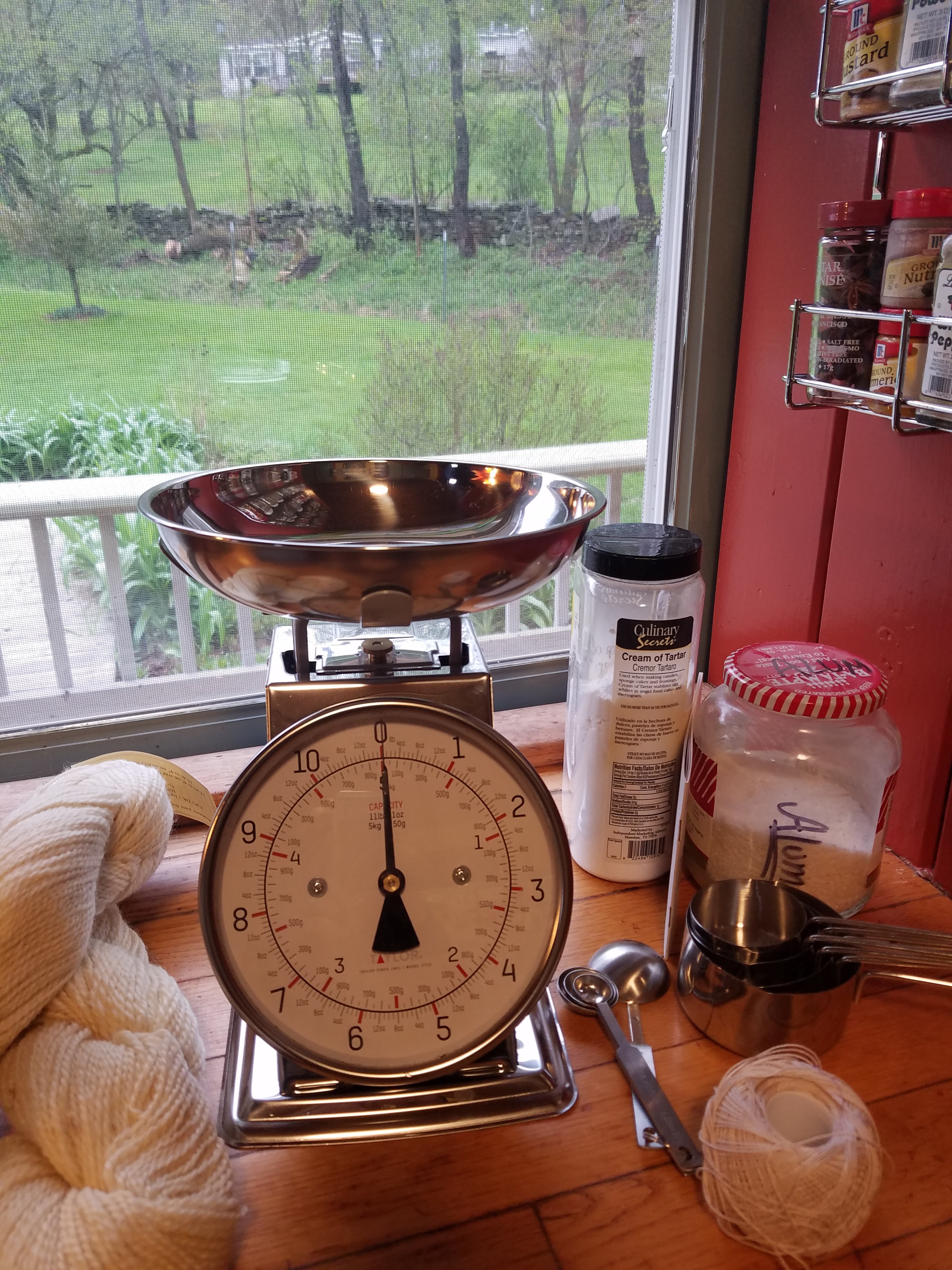 Not many supplies are required for this type of dyeing; a kitchen scale, some stainless steel measuring spoons and cups, alum, cream of tartar, a big stainless steel pot, a candy thermometer, and a big stainless steel spoon. Oh! and some of our beautiful white Ro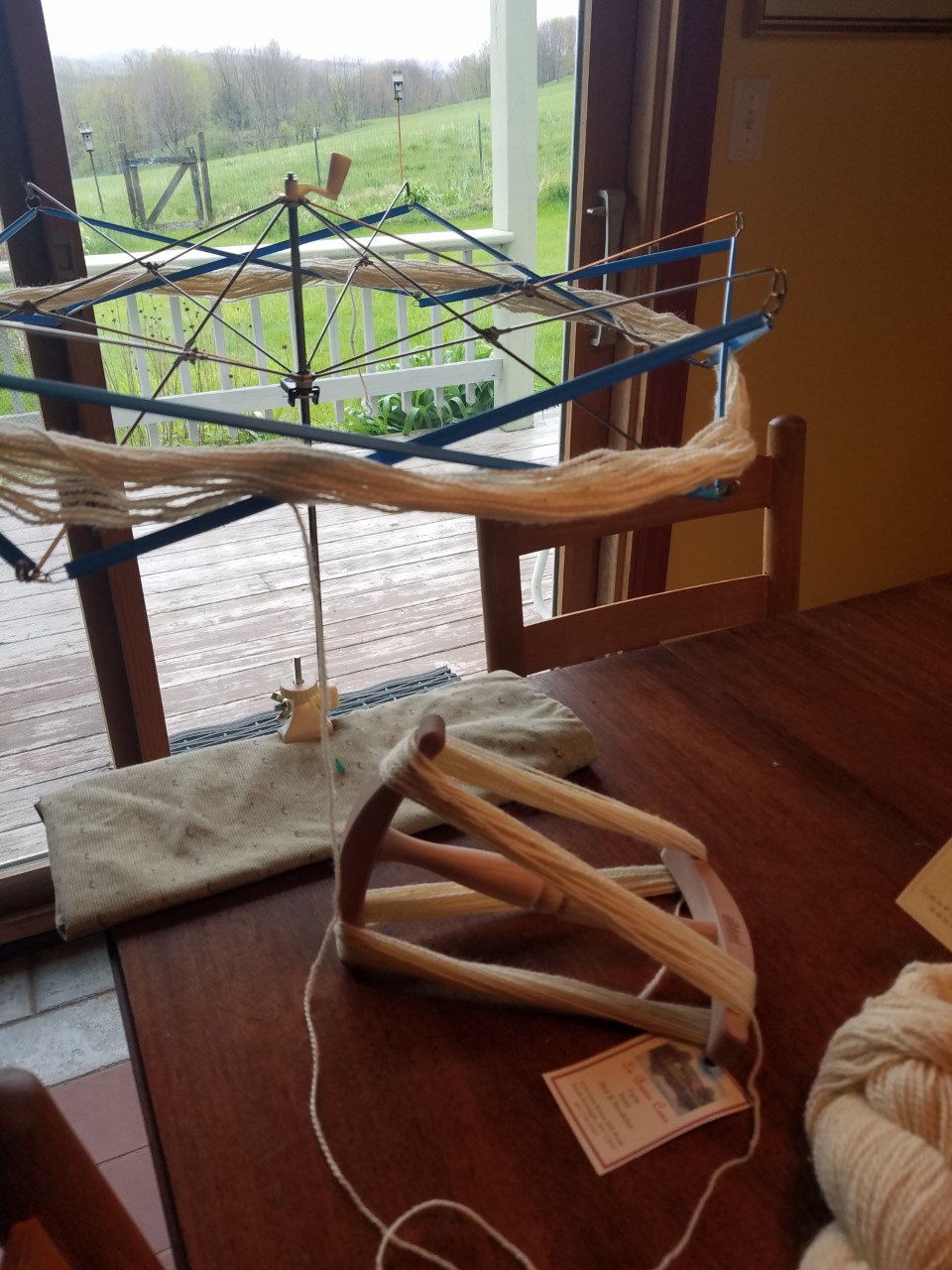 mney yarn.

Our yarn is put up in 100g skeins, but because I am experimenting with process and dyestuffs, I decided to divide those skeins in half, making use of a swift and a niddy noddy to help me measure. This dyeing session then consisted of 1 lb of wool, or 8 skeins, each approximately 50 grams.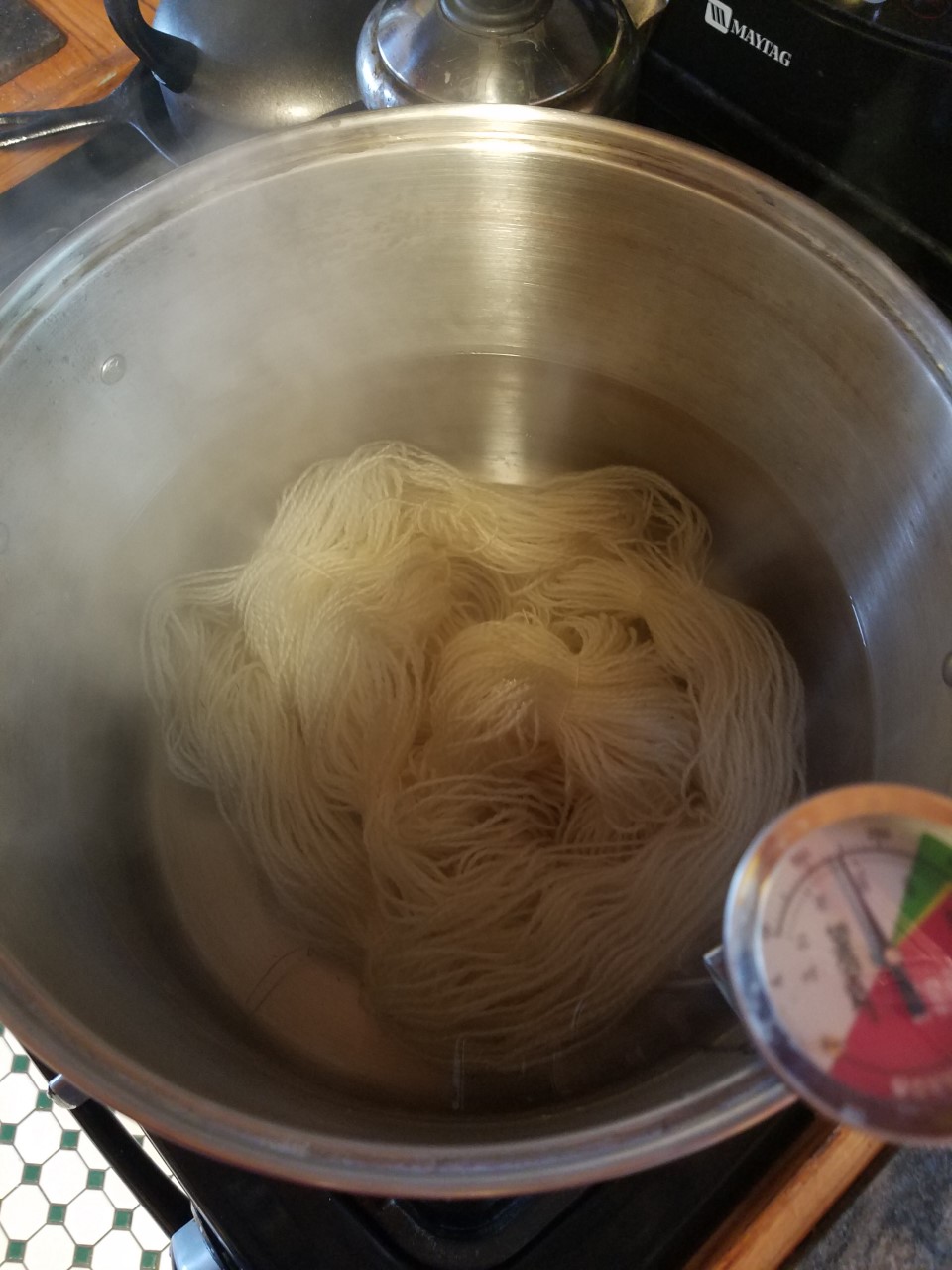 While I was doing that work of dividing skeins, I heated the mordant bath. My big stainless steel pot will accommodate 1 lb of yarn, when full of water. I used 5 1/ 2 TBSP of alum and 3 TBSP of cream of tartar to do my 8 50 gram skeins.
For this day's work, I wanted to try dyeing with a few of the natural materials we collected last fall and over the winter: dried goldenrod, dried sumac berries, dried Rudbeckia petals, and dried yellow onion skins.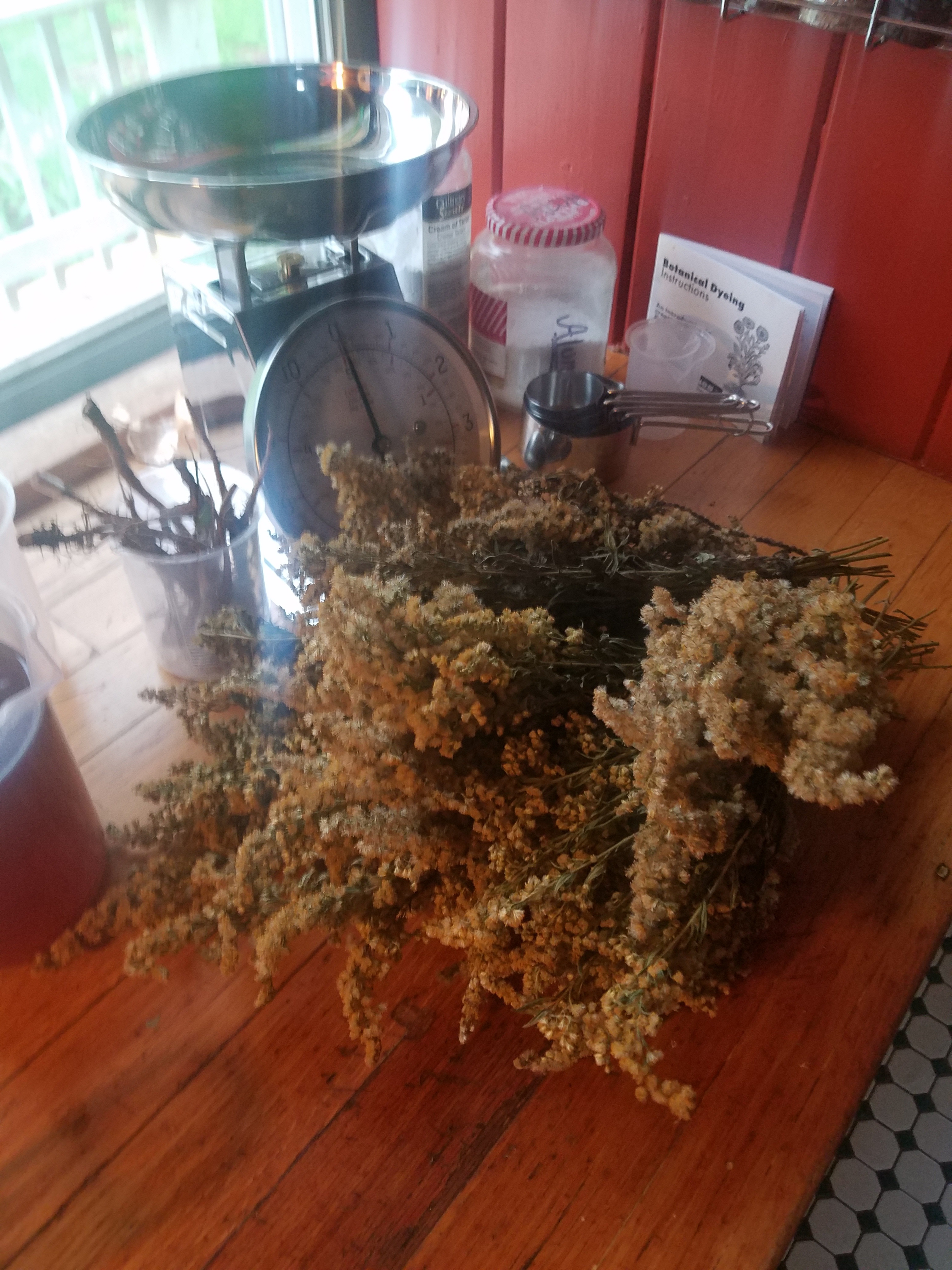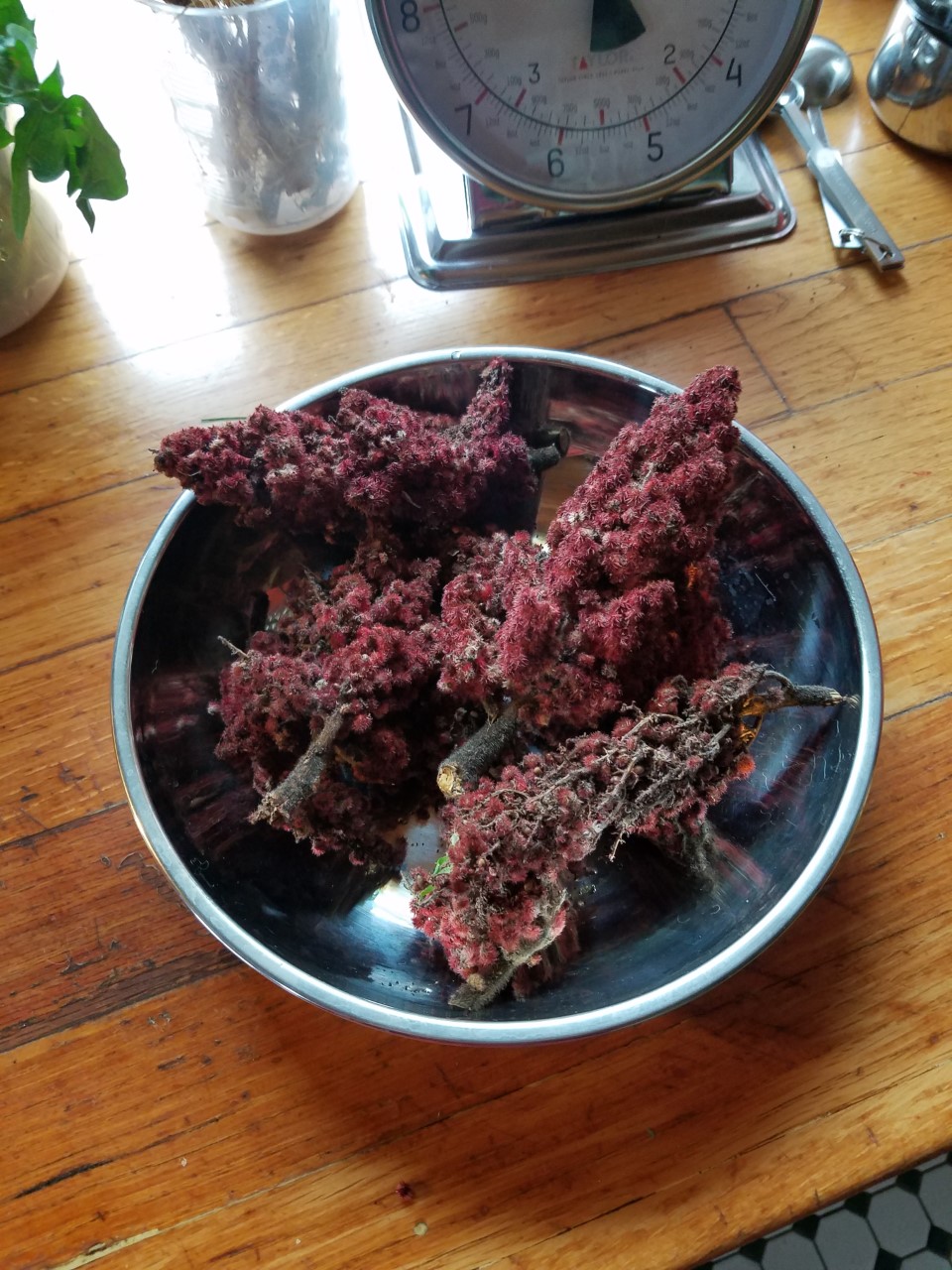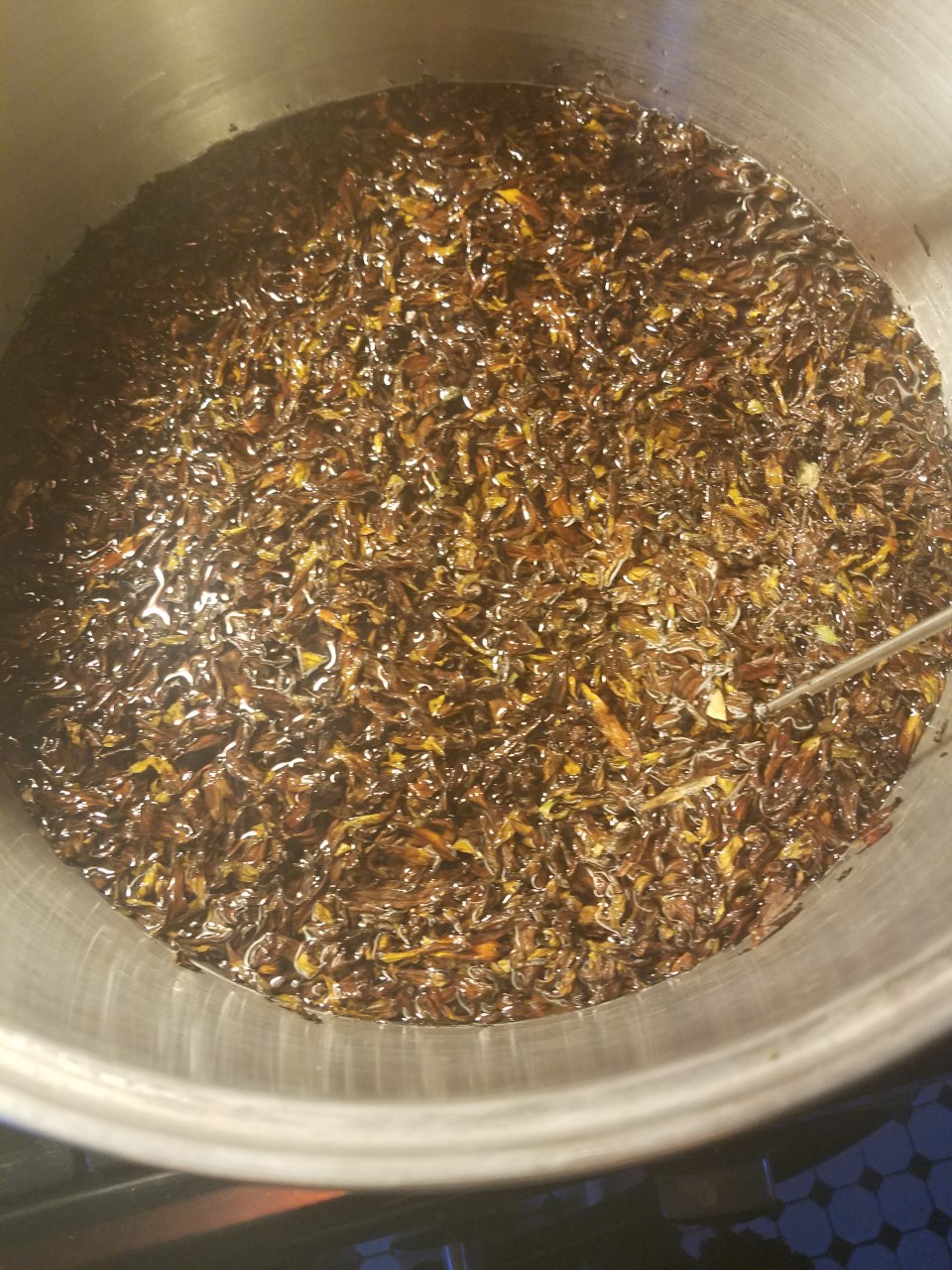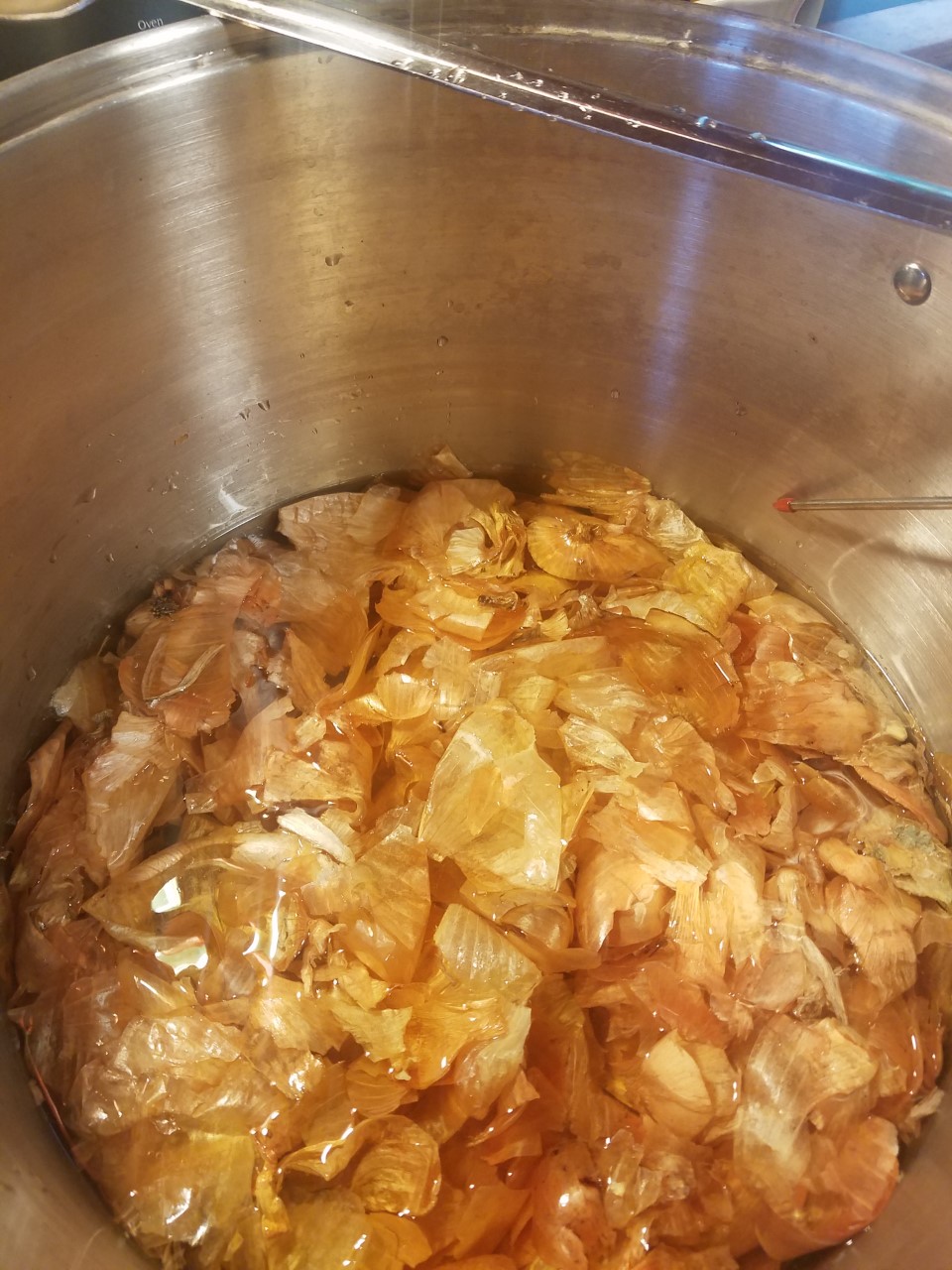 I also tried collecting some fresh dandelions, having read that all parts can produce beautiful colors, but I had no luck at all. I'll return to them another day.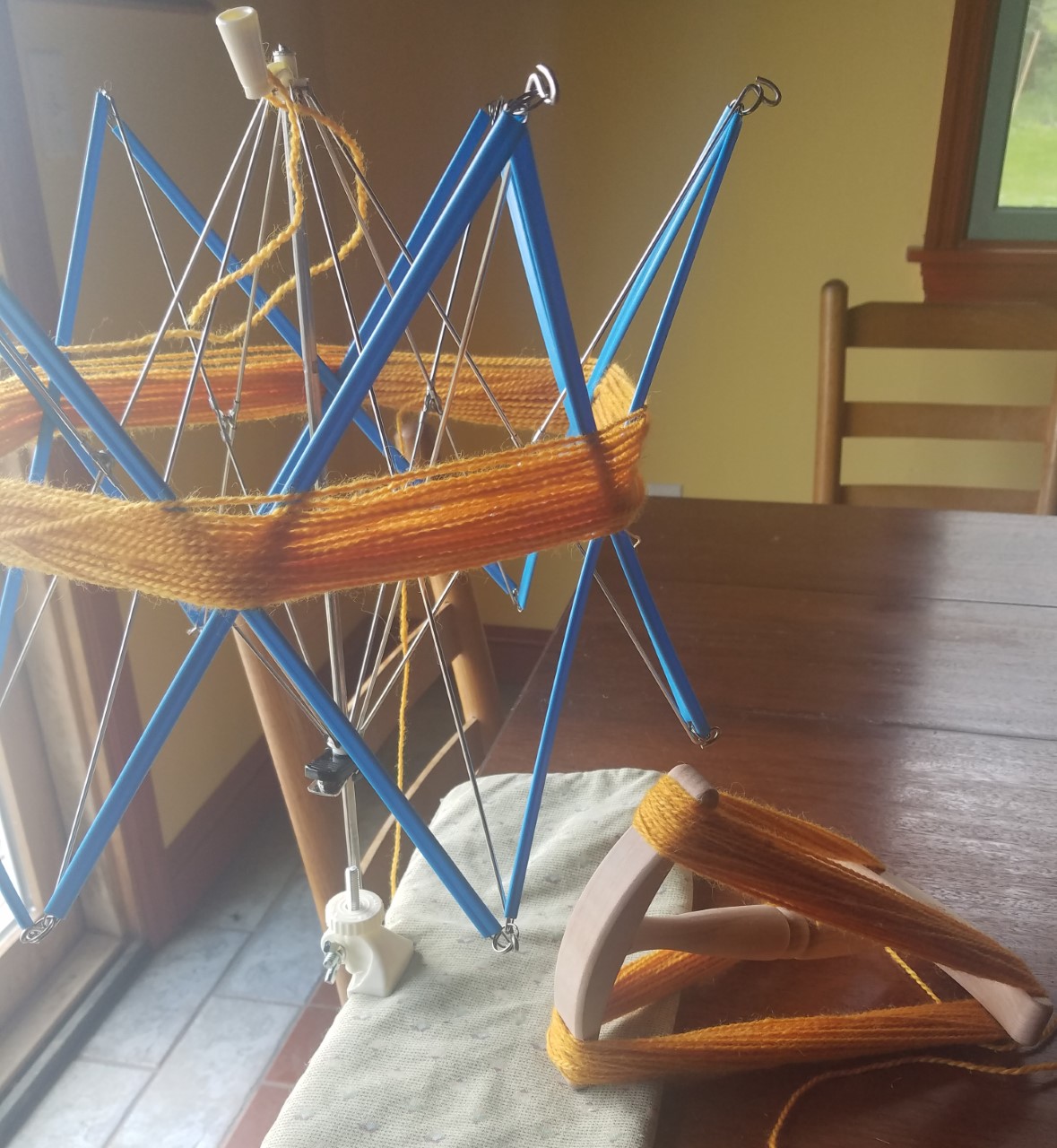 The dried goldenrod produced a soft yellow, much more buttery lemon than the way the plant appears in the field. The dried sumac berries produced a soft carmel-y brown. The dried rudbeckia petals (have also the leaves to experiment with on another day) produced a yellow-y beige. All of these good to have in my knitting palette, but nothing spectacular. But then came the dried yellow onion skins. Who knew?! As soon as they hit the water and the heat: et voila! -- this gorgeous orange. A real show stopper.
After producing 4 dye baths and saving the remnants, that's when I really began to have fun. I like to overdye, sometimes 2 or 3 times, to produce colors with more tonal depth.
By the end of this first dyeing session pf 2019, I had 8 skeins that pleased me and had learned some things along the way.
No sunlight meant not being easily able to see the colors as I worked, a bit of a challenge. Happily the weather broke the next morning and I was able to hang the skeins outdoors to finish drying. Nothing beats the sparkling sun and a bright blue sky with puffy white clouds for showing off hand dyed yarn, that's for sure.
Thank you, Mother Nature.