Knitting Ganseys
2/6/19, 11:52 AM
By: Julie Rockefeller
New Year's Day always seems the right time to learn something new. This year I chose a knitting tutorial, following the instructions presented in Beth Brown-Reinsel's book, Knitting Ganseys, published in 1993 by Interweave Press. (This book has since been revised and updated.)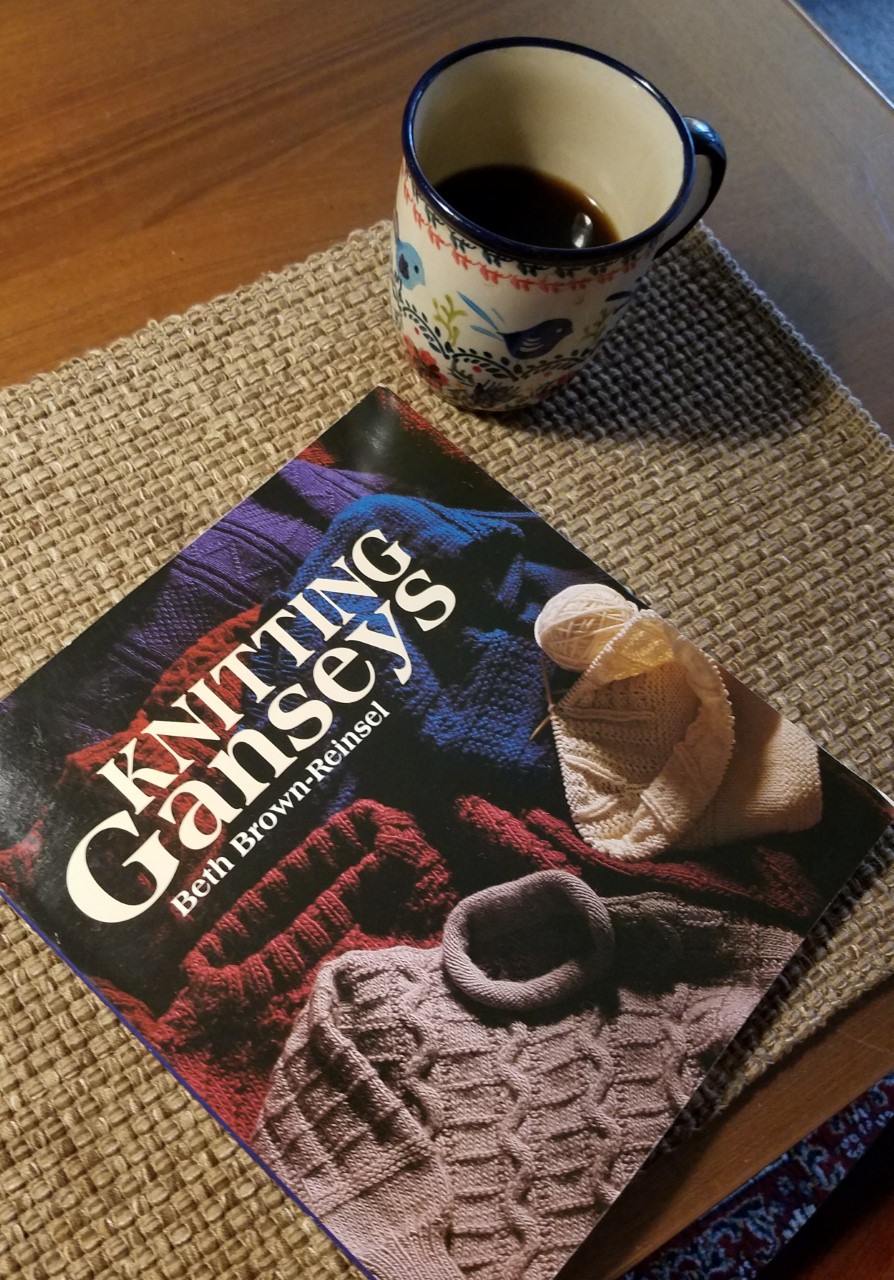 I knew almost nothing about either the history or the techniques of gansey knitting, so all that follows here is thanks to Beth Brown-Reinsel, and I will be quoting and sharing liberally from her book throughout this post.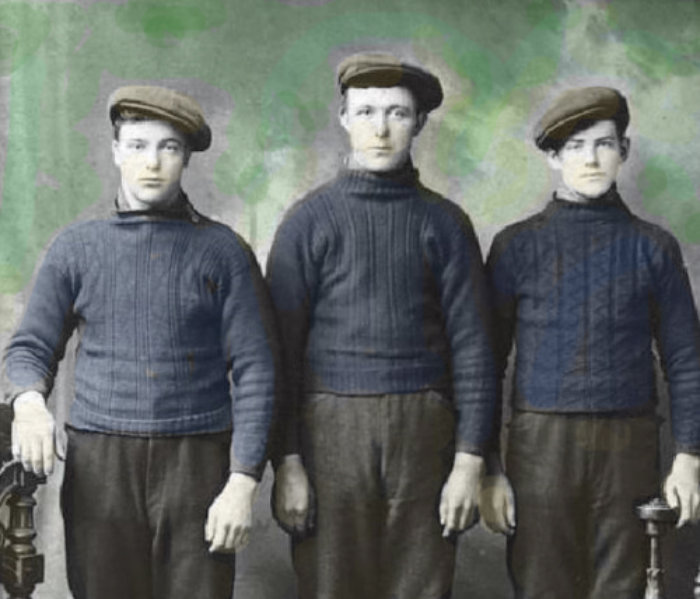 "Ganseys" or "Guernseys" originated in fishing villages along the coast of England in the 19th Century. They were working garments, most often knitted by wives, mothers, sisters, and daughters of fishermen. They were warm even when wet, hard-wearing, and fit comfortably due to their signature underarm gussets and the give of knitted fabric.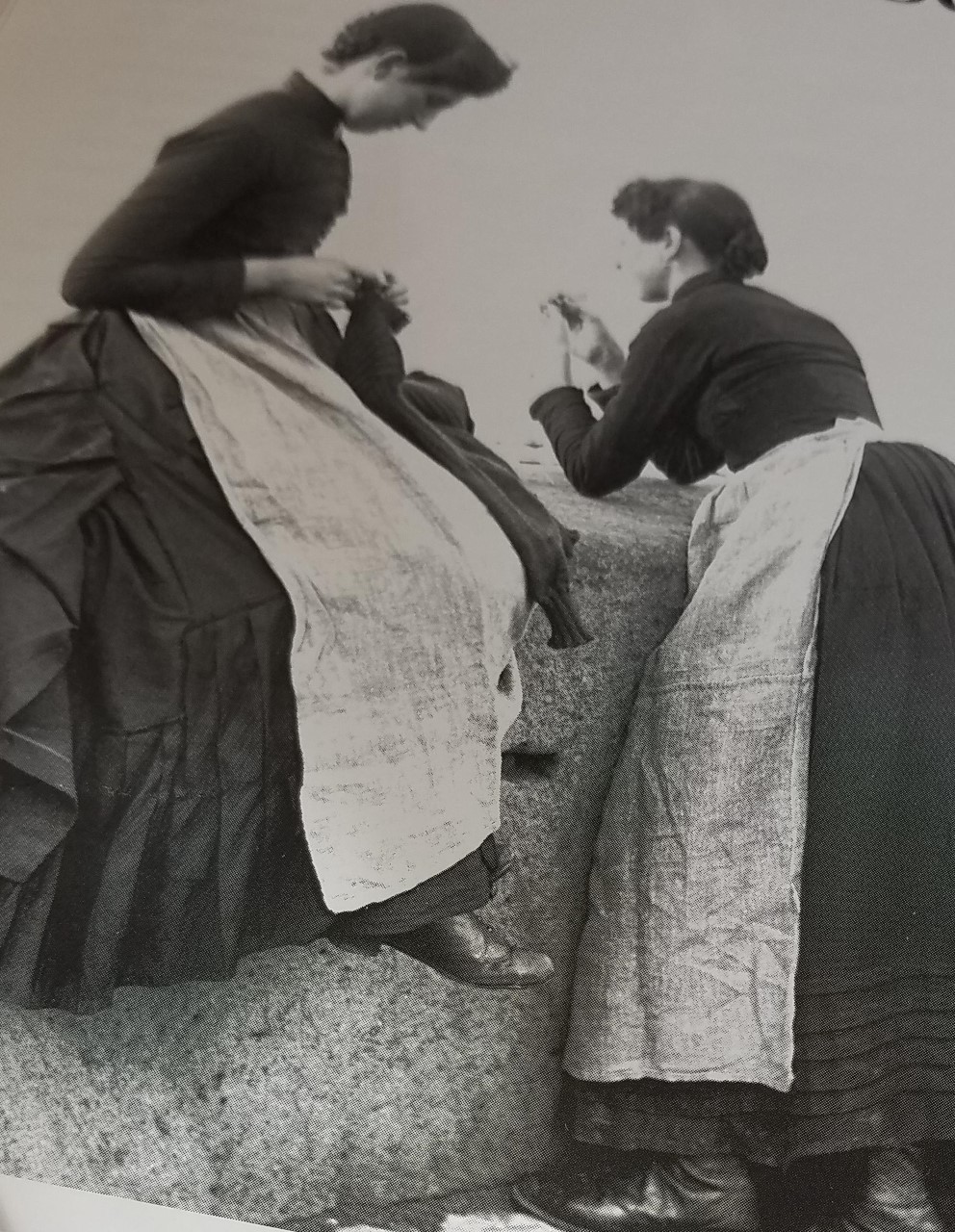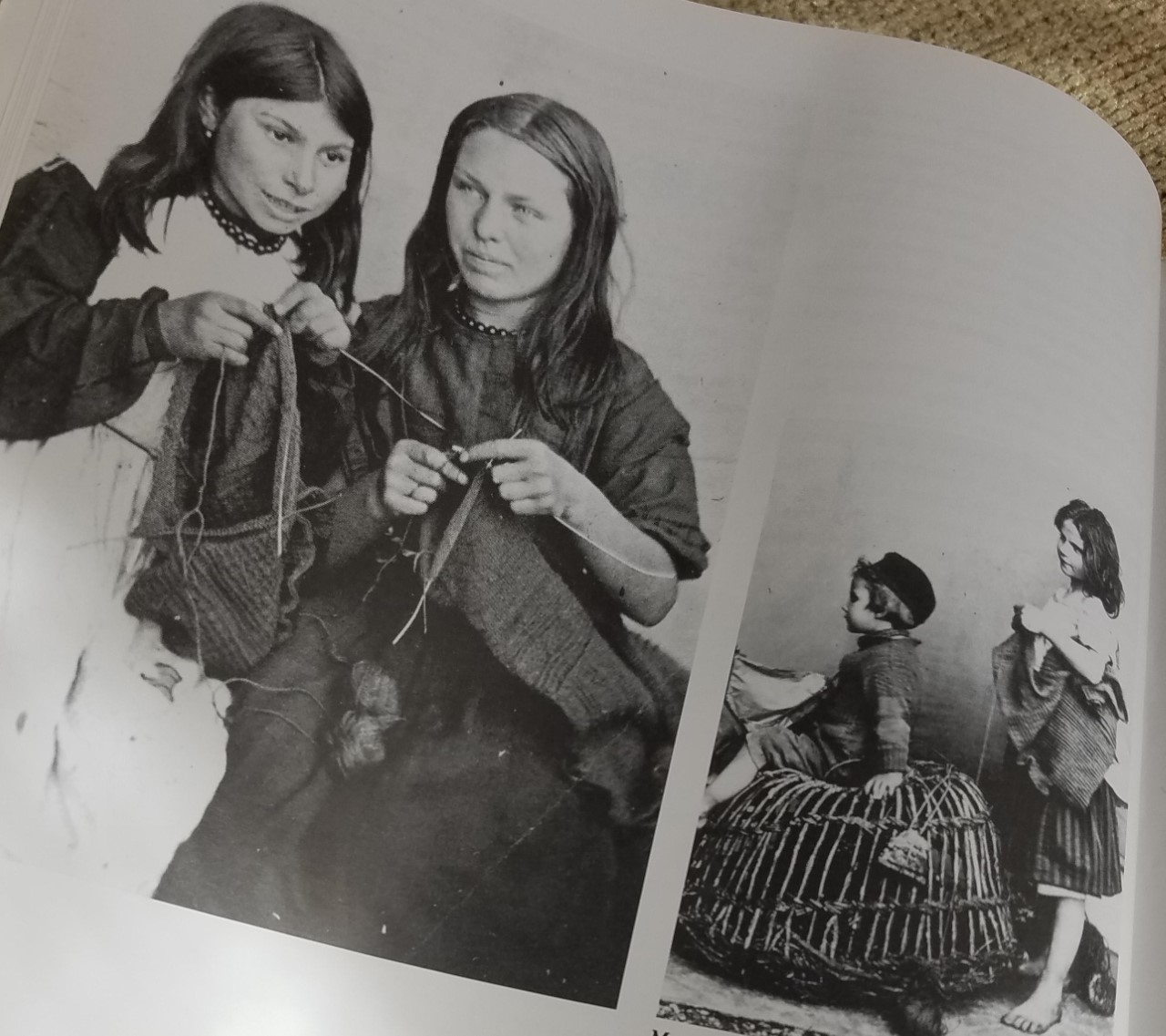 By the mid-nineteenth century, production knitting offered employment to women whose husbands had gone to sea, leaving them with the financial burdens of the family for extended periods. Many women worked through an agent who visited them regularly to pick up the finished goods, pay them for their work, and deliver more yarn. Others organized among themselves to deliver their ganseys on foot, to shops several miles away. This production handknitting of ganseys appears to have ended by the 1930's.
Knitting Ganseys introduces the principles of each technique used in traditional gansey knitting, offering several options for variations. The book includes 6 patterns - 3 child and 3 adult, but most appealing to me is the instructions for making a miniature "sampler" sweater that includes several traditional techniques. This is the project I chose for New Year's Day.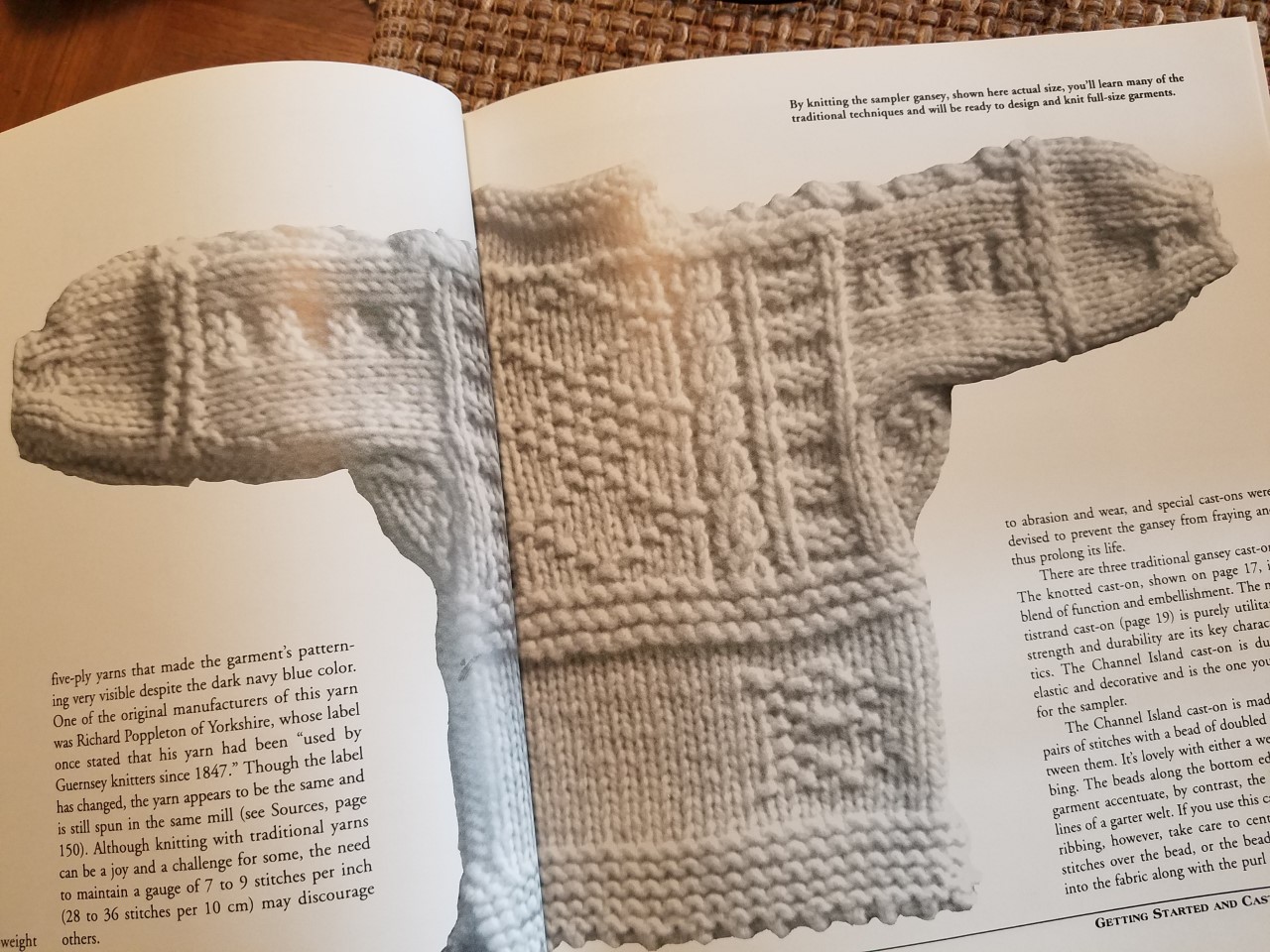 I was able to complete the tiny sweater in one go (spread over 2 days), without getting lost or frustrated, and without needing to begin again. The instructions (with plenty of supporting photos and diagrams) are clear, concise, and consistent.
For each technique, the author explains not only how it should be executed, but also why it is useful for the particular purpose.
For example, because the bottom edge of a garment meant for hard work is subject to abrasion and hard wear, special cast-ons were devised to prevent fraying and thus prolong the gansey's life. Similarly, garter welts cause the garment to hang straight down rather than hug the body, which decreases the stress and wear at the bottom of the sweater.
While gansey structure was fairly consistent from one geographical area to the next, pattern motifs varied greatly. The sampler instructions include a few of these motifs, but Brown-Reinsel includes many variations for knitters to incorporate into future projects.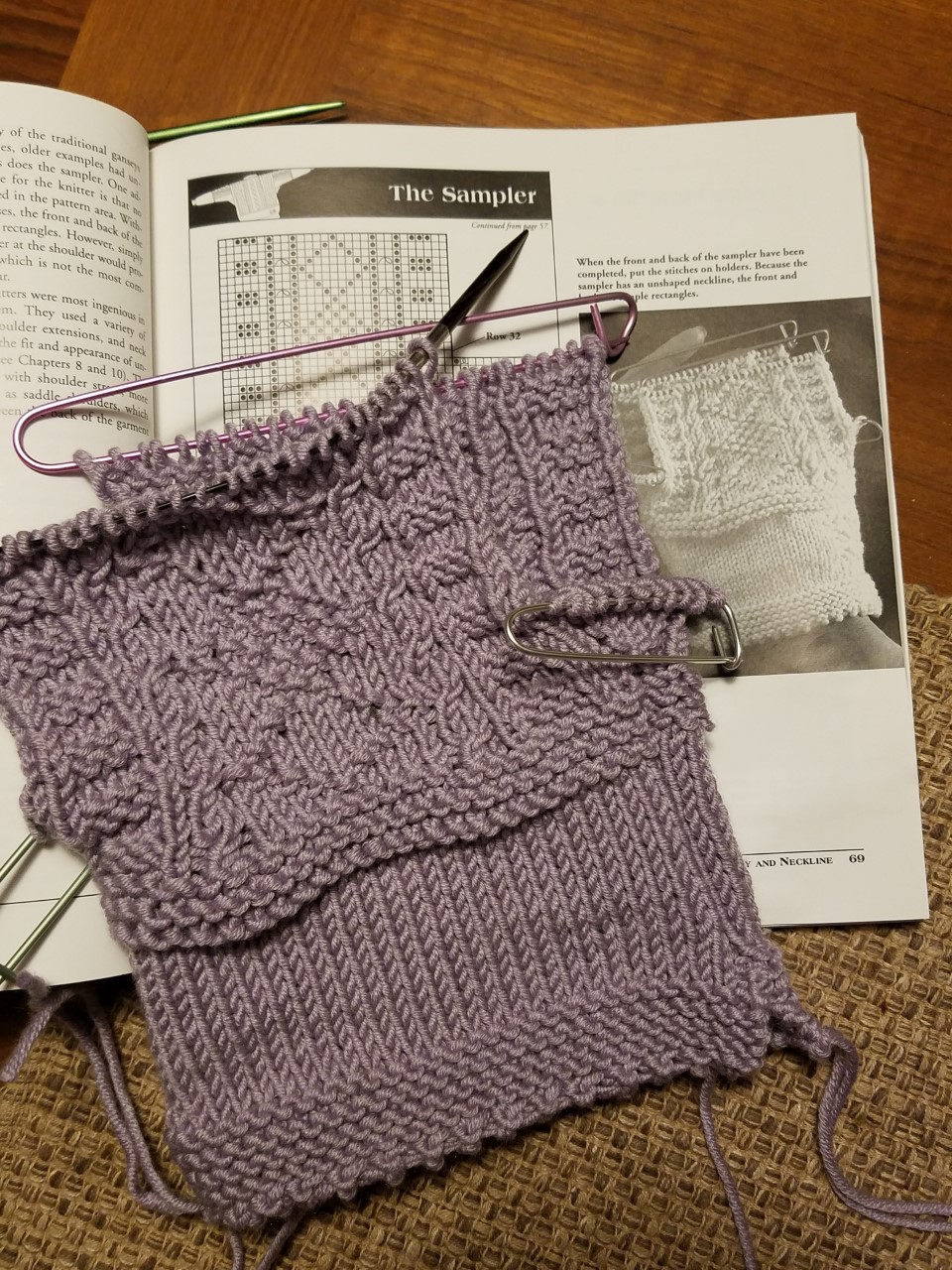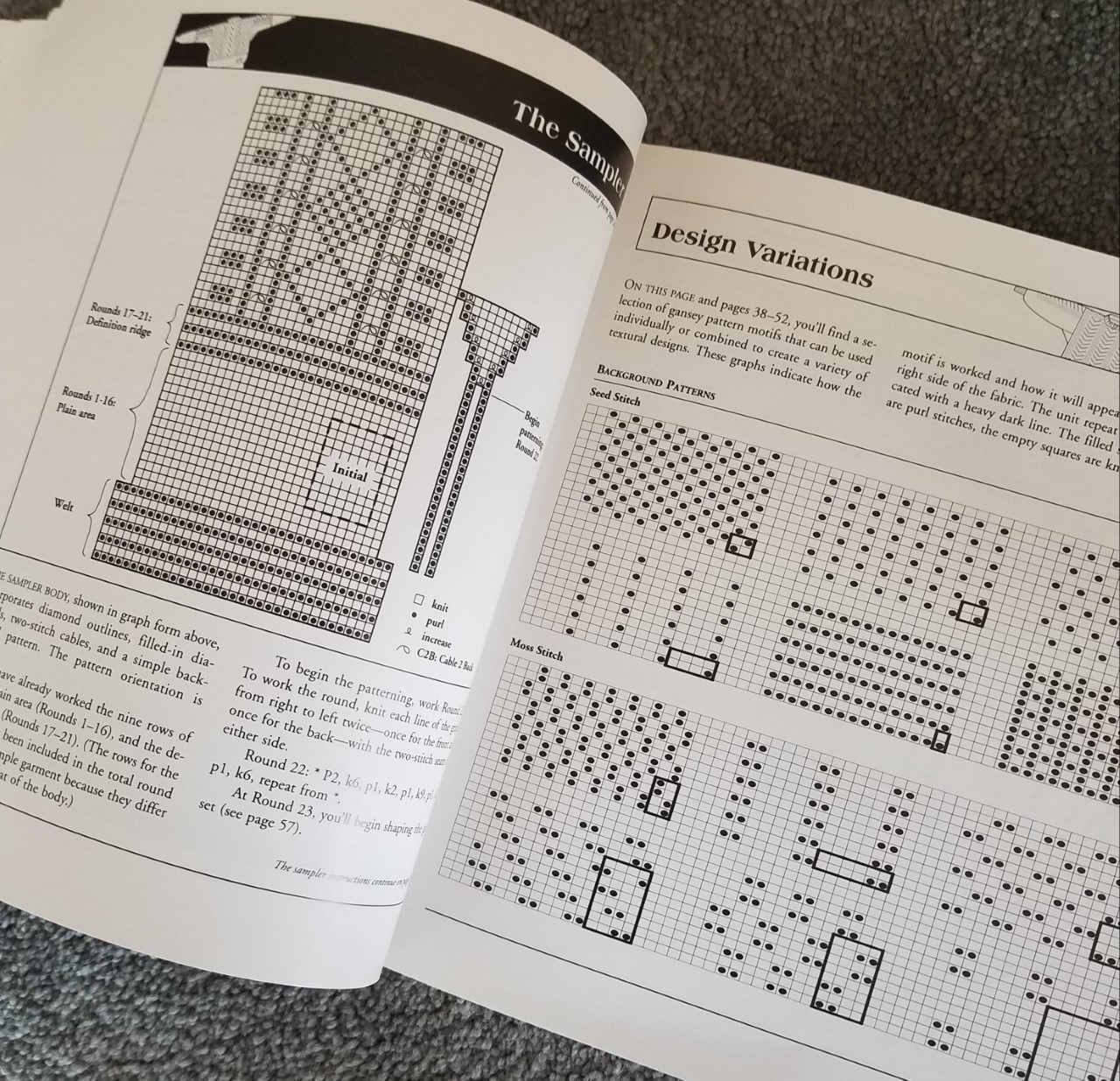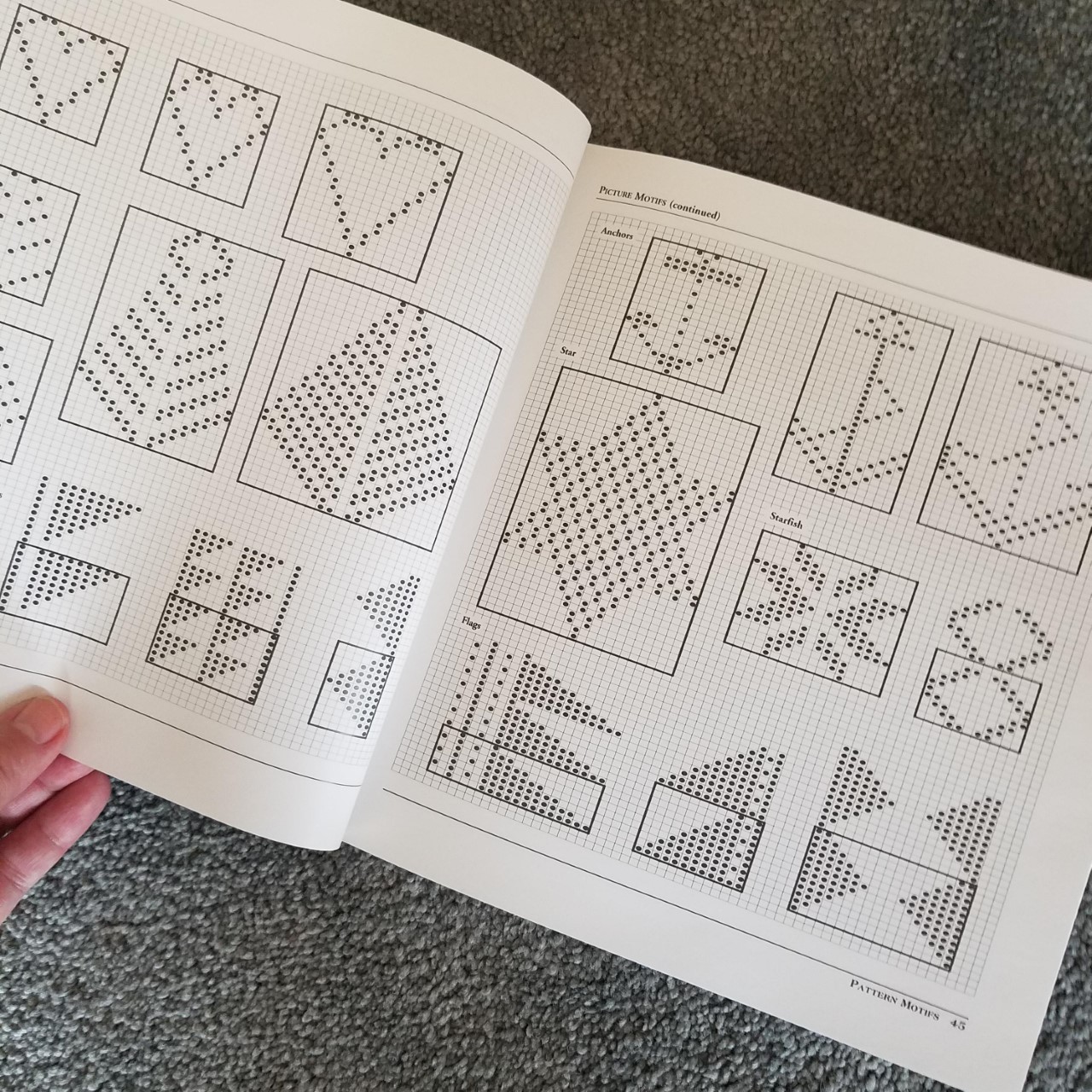 The most intimidating technique to me was the creating of the "perpendicular shoulder strap and join", but there was no need for concern. The instructions carried me through with no fuss, and I was able to move seamlessly (literally) into the sleeve, including the diamond-shaped gusset.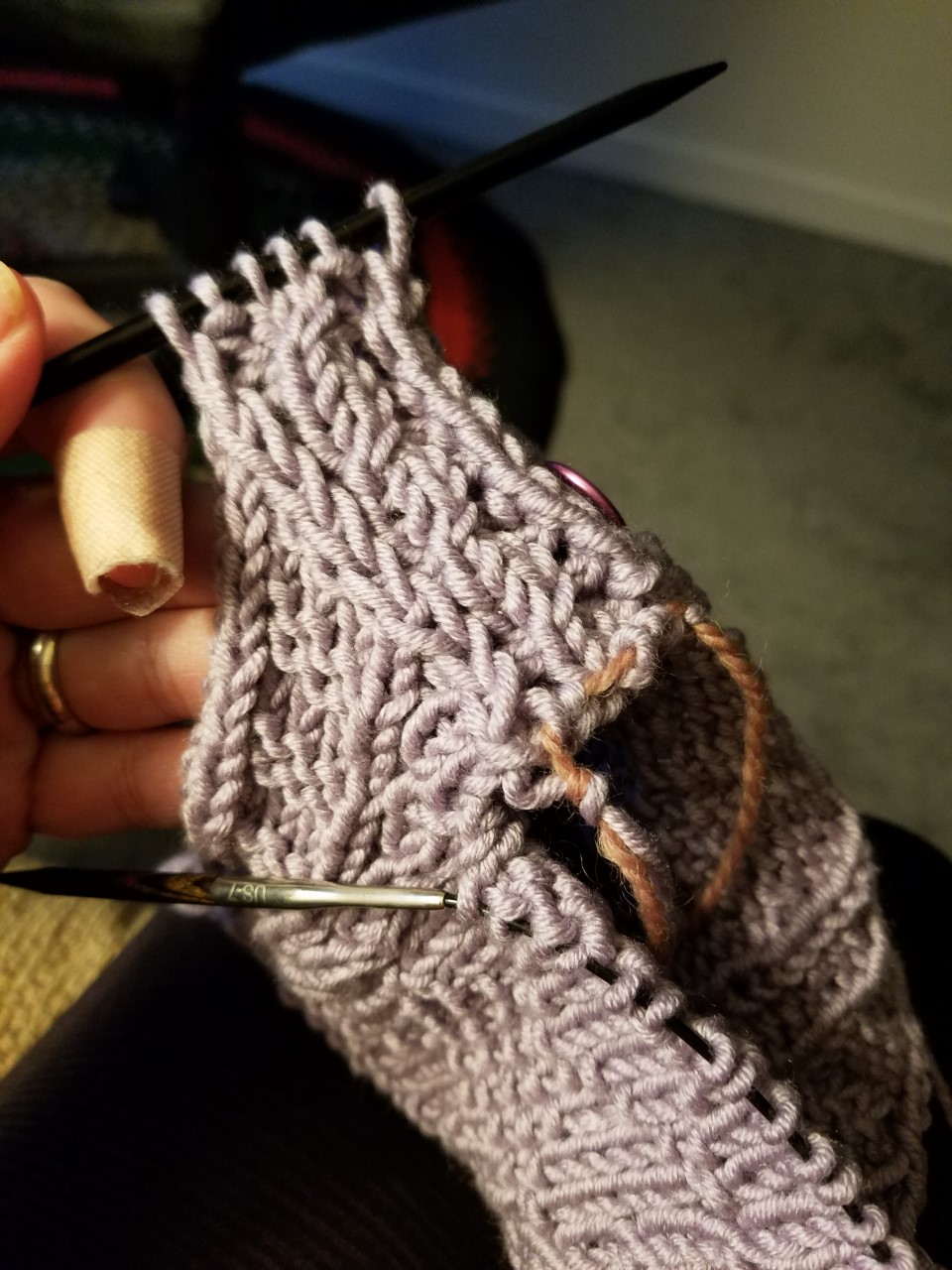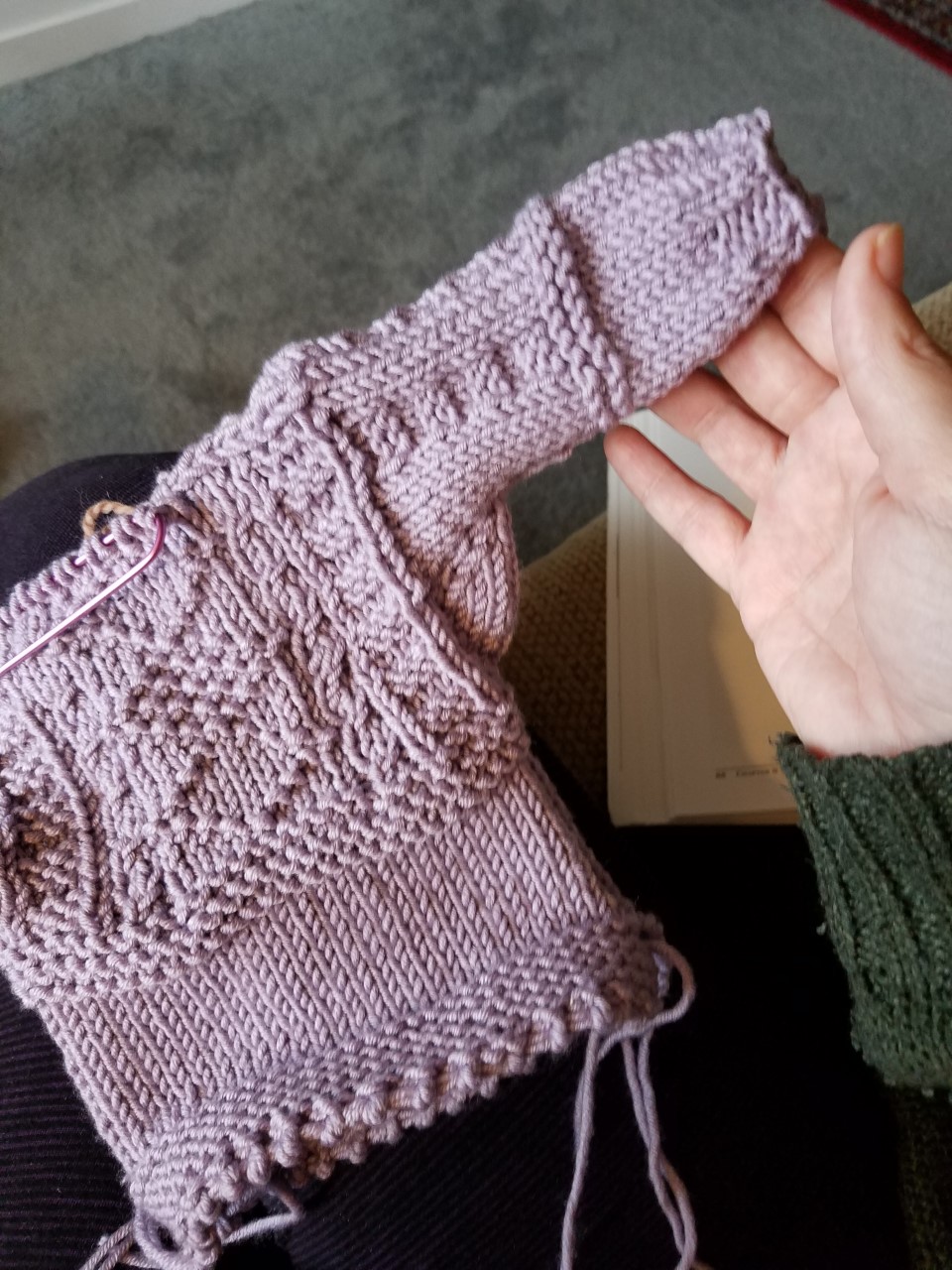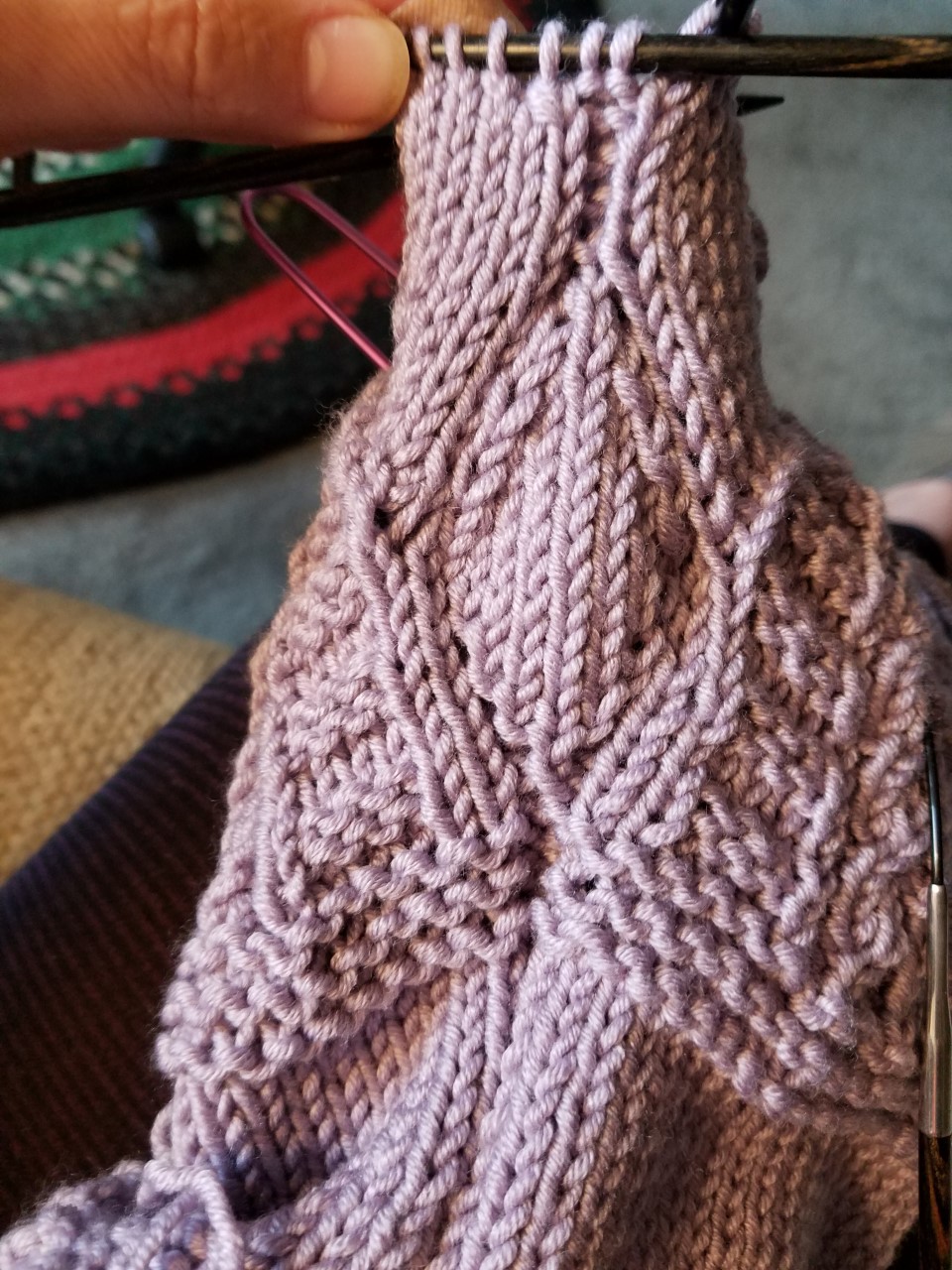 The sampler finishes with a crew neckband that features triangular gussets, designed to pull in excess fabric around the neck for a neater collar.
Ganseys totally symmetrical, so the back matches the front and the left matches the right. Therefore, knitting the sampler gave me the opportunity to practice each technique and motif twice right in a row.
The sweater is knit seamlessly, but each component is created separately. The joining happens without needing to sew, but there are lots of ends to weave in, which took a bit of patience.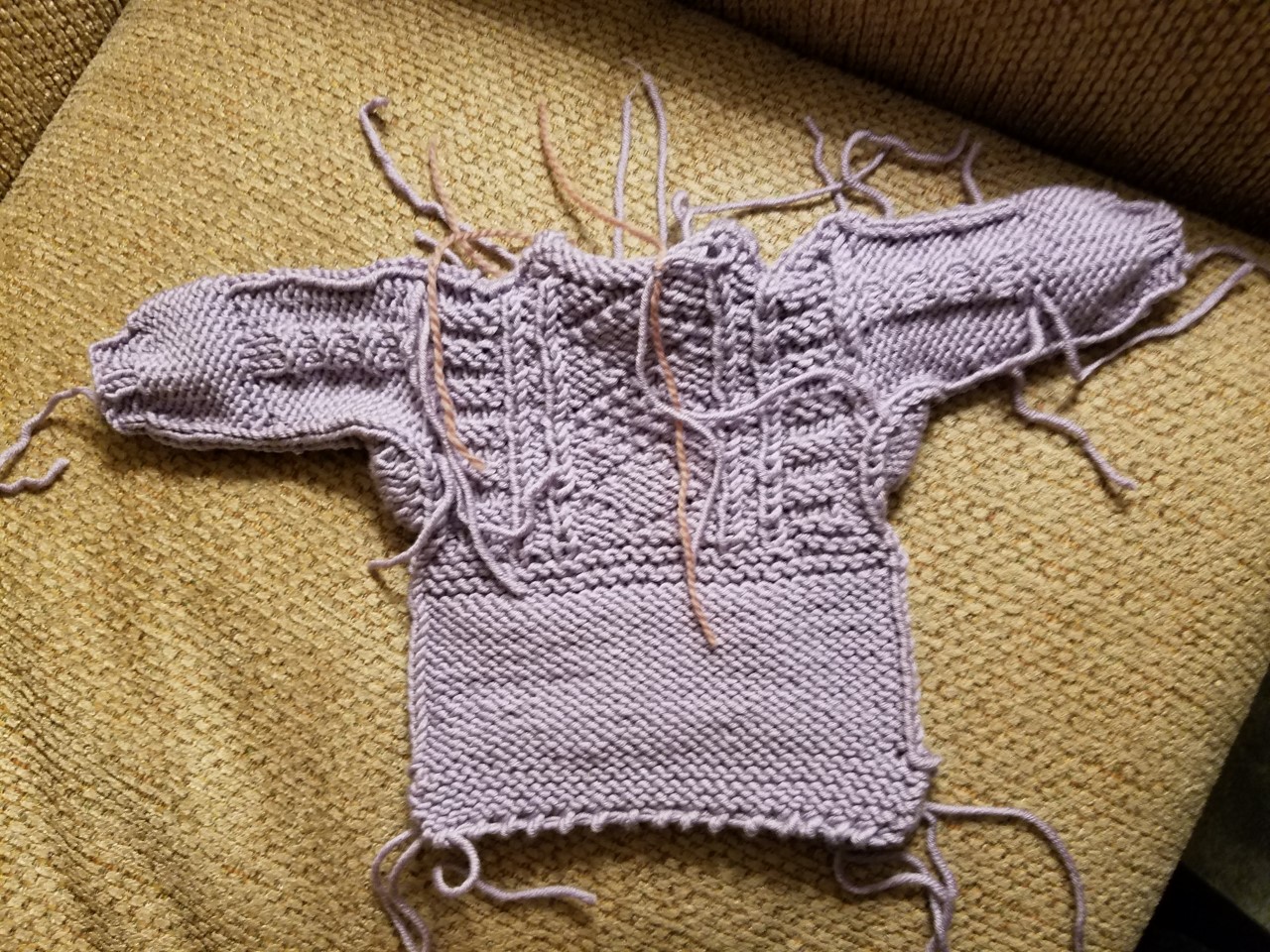 The sampler instructions called for worsted weight yarn worked up with needles sized 5 and 7, which allowed the plain area at the bottom to be knitted in the round on a 16" circular needle. I used a beautiful cashmere/merino/silk blend from my stash, which showed the stitch definition fairly well, and allowed me to achieve the prescribed gauge.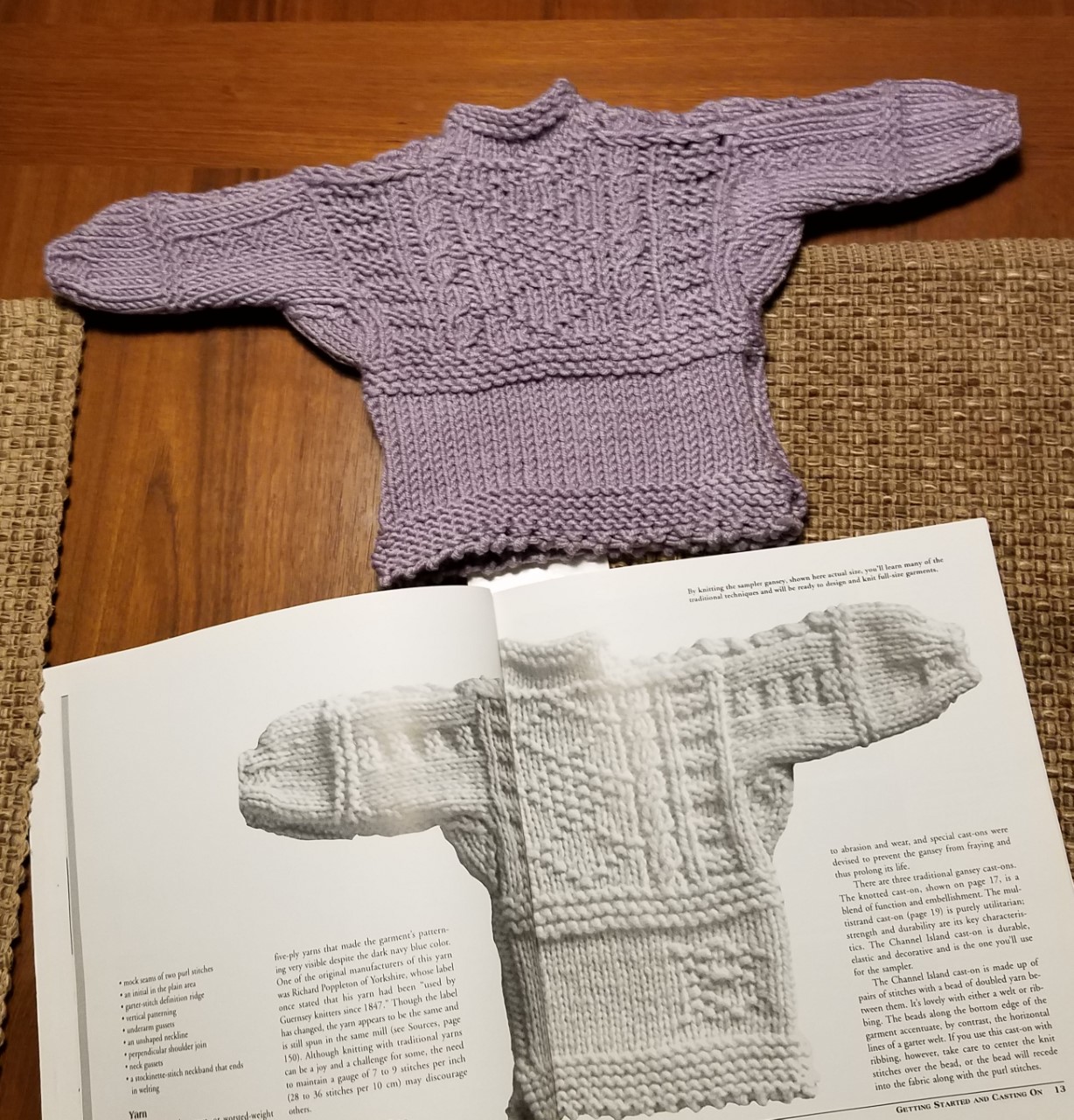 My next step on the path toward gansey knitting proficiency is to knit one of the full size sweaters in the book, working to determine how to use our La Basse Cour yarns to match the required gauge. I will begin with this one, called "Snakes and Ladders", designed for  a toddler.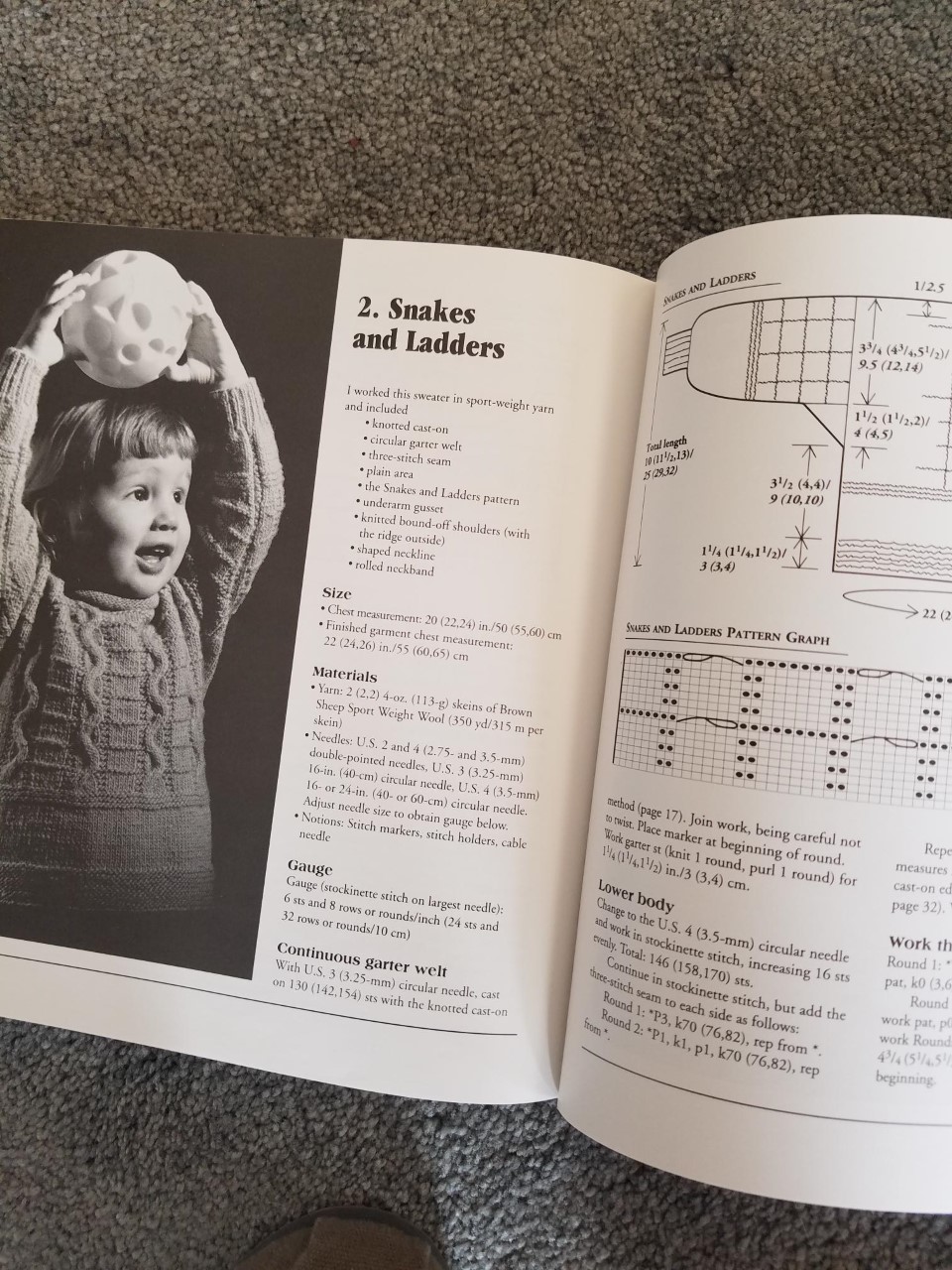 My ultimate goal is to design my own gansey patterns, and this book empower me to achieve that goal, containing as it does an entire detailed chapter devoted to explaining  how to do so.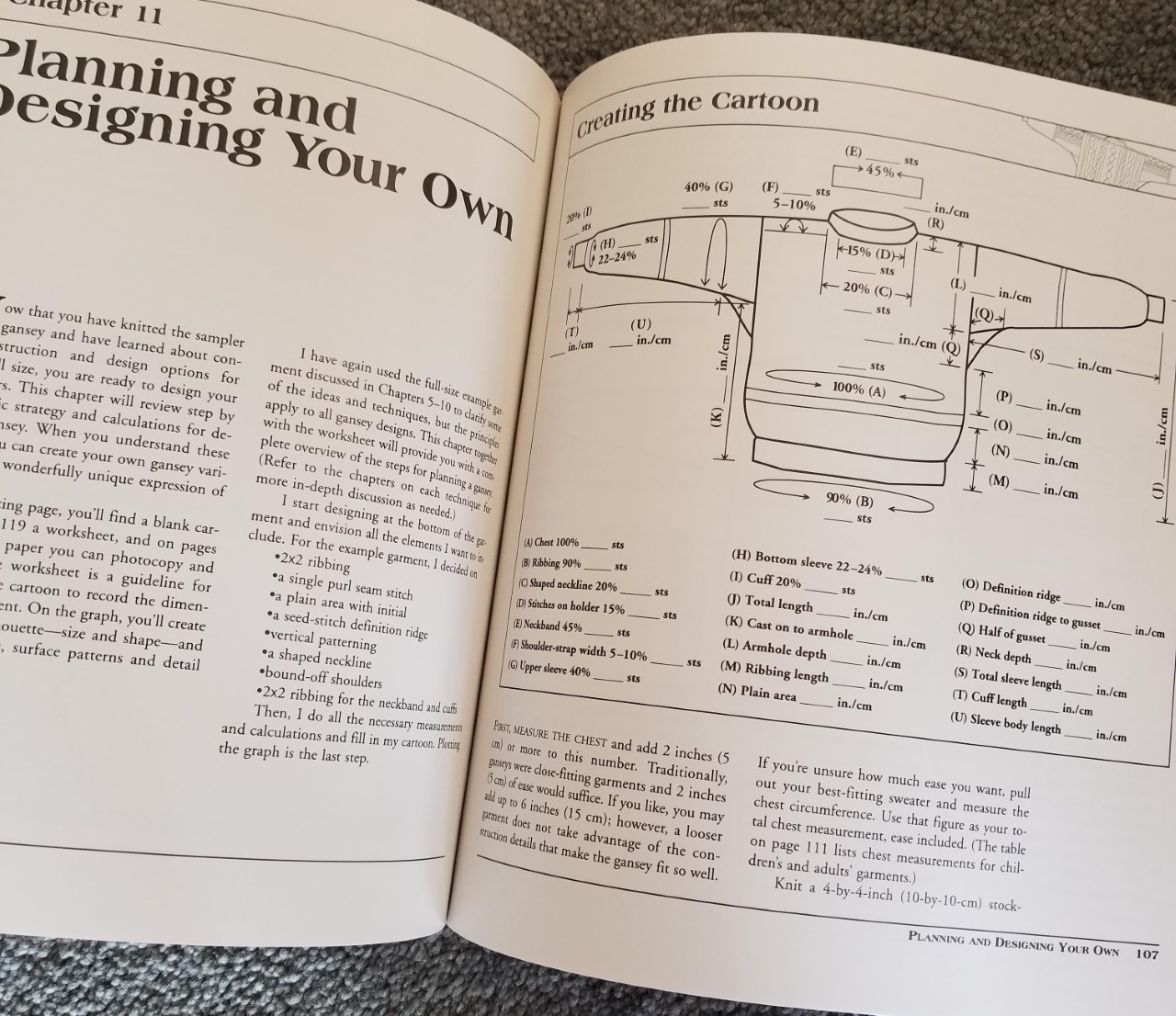 Beth Brown-Reinsel's knitting perspective is in alignment with my own, though she walks far ahead of me on the path of discovery and mastery.
She writes, "I think it is important that we as fiber artists acknowledge and honor what has gone before, for all our work stands upon the work of someone else in the past. When I consider knitting through an anthropological or social context, it holds more meaning for me, and I feel connected to knitters of the past."
This perspective extends to everything we strive toward at Kortright Handworks @ La Basse Cour, and indeed to all the decisions Larry and Diane make in running the farm.
When I knit with our yarns, I am connected directly to the land, to the farmer, to the fiber animal, to the fleece, to every hand that works step by step to create them.
When I learn from someone like Beth Brown-Reinsel (whose work is a direct continuation of the historical research done by others before her) I am connected to the 19th century women and girls.
And when someone wears a sweater that I have made by applying this integral approach, that person will be connected to all of that history, too, and also connected to me, Diane, Larry, Beth, the fiber animals, and this land.