Visit to a Neighbor's Farm (or Winter Turns to Spring!)
8/1/18, 11:24 AM
By: Judith Cheng, Diane Frances & Julie Rockefeller
Diane Frances lost her heart to this sweet farm in 1996 while on a scouting mission to find a second home close to her parents, thinking she might one day want to retire up to the country. Not only was she inspired by the shape and breadth of the land itself, but all the original outbuildings were intact: dairy barn, carriage house, forge, sap house, ice house, even the outhouse. The main house dates to 1847 and retains much of its original charm -- a match made in Heaven, to hear Diane tell it.
We all know that true love has a way of upending even the best laid plans, and Diane found not just one, but two new loves: fairly soon after discovering the farm, Diane met Larry Hepner, whom she describes as a "real" farmer (and who also happens to be a soil scientist and a genuinely nice guy). The two eventually married and decided to live together on the farm full time when Larry retired from teaching.
Today, in addition to operating a Bed & Breakfast and Farm Store on the property, the couples raises sheep & goats for fiber, chickens for eggs, market garden vegetables, grains, and hay. Two cows, two rescue horses, a pony, an assortment of ducks, and naturally some farm dogs and barn cats complete the busy scene.
Under the stewardship of Diane and Larry, these beautiful acres are evolving "back to the future", becoming once more a diversified family farm existing in balance with nature.
This recent sketch shows the farm, which Diane has named, La Basse Cour, apparently resting beneath a gentle, snowy blanket. But of course looks can be deceiving: in truth we know that the farm is full of life in every season -- and that the weather can be both friend and adversary, depending on the day.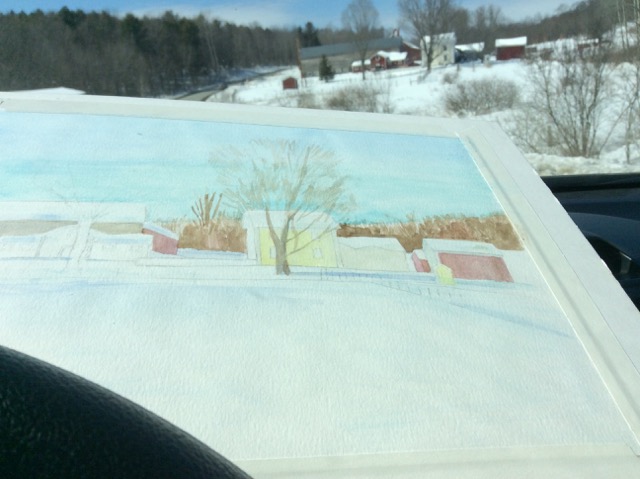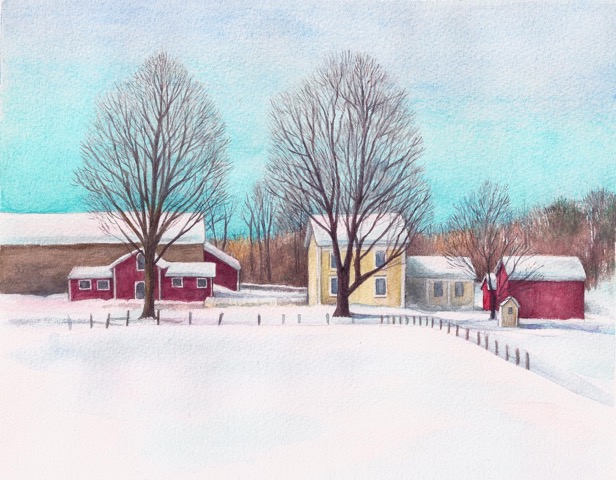 A visit yesterday shows how quickly Winter can seem to melt away into Spring.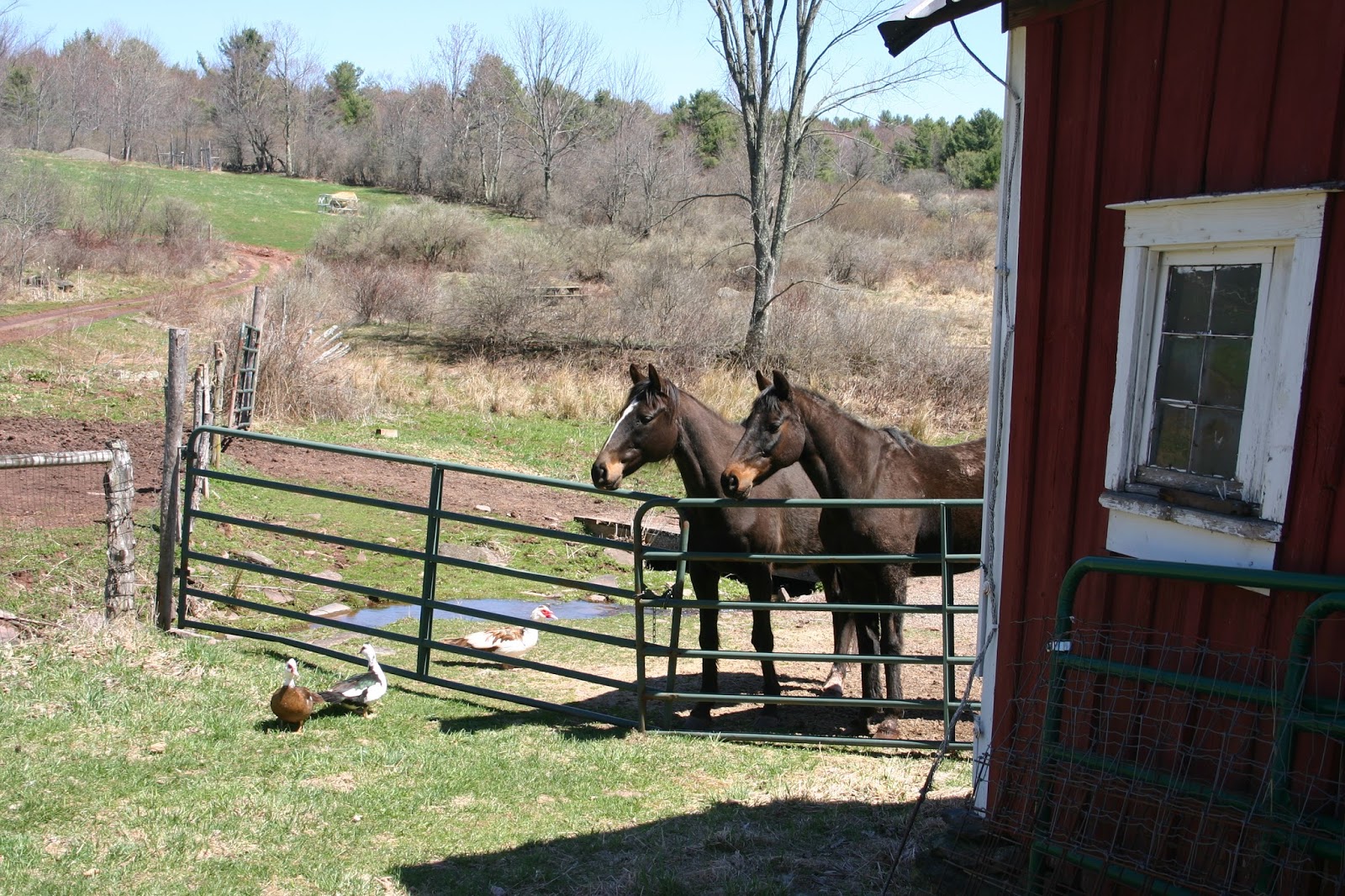 La Basse Cour is located at 3228 Gun House Hill Road, South Kortright, NY 13842.
Contact Diane at 607-538-9707 or labassecour@hughes.net to schedule your own visit soon. <3