Salon de Montmartre Art Show and Sell in The Carriage House at La Basse Cour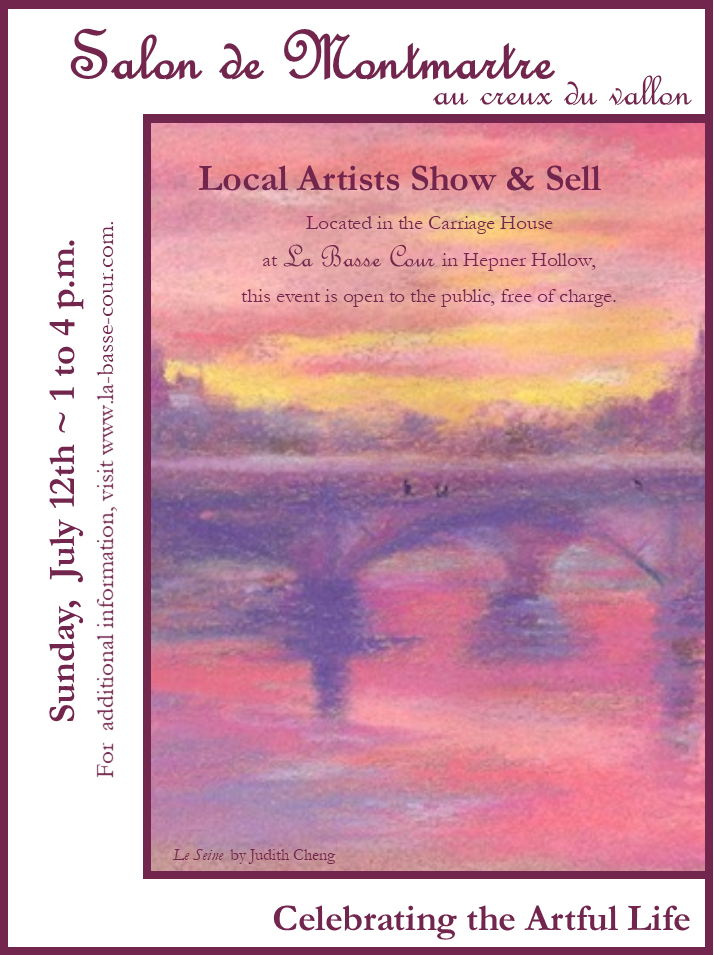 Our next salon in our Carriage House, bringing together our diverse community and spotlighting select local and regional artists.

Free admission, with no fees and no commissions, Salon de Montmartre is our contribution to celebrating the artful life.

A salon is a gathering, often featuring art. We chose to evoke Montmartre, one of the most famous districts in Paris, which is set atop a small hill. Artists and artisans along with those who appreciate them have made Montmartre a melting pot of inspiration and we hope to do the same. Au creux de vallon is our wordplay since our farm sits in a hollow beneath a small hill. We think you will agree that our carriage house is the perfect spot to host a salon in this beautiful valley we call home.