Visit Kortright Handworks at Hanford Mills' Ice Harvest Festival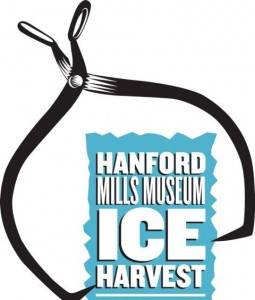 Join us at The Region's Coolest Tradition!
Come to Hanford Mills to enjoy a day of hands-on history and winter fun. Kortright Handworks will be there with our natural and naturally dyed yarns from our very own Romney sheep, plus our warm and snuggly hand-knit woolen ware.
Ice harvests were once an essential part of winter in rural communities. Before there was refrigeration, ice was needed to preserve agricultural products and to keep food cold in the warmer months. Hanford Mills Museum celebrates this rural tradition with the Ice Harvest Festival.
Visit https://www.hanfordmills.org/programs/events/ice-harvest/ for details